Some of our recent notable and prominent speakers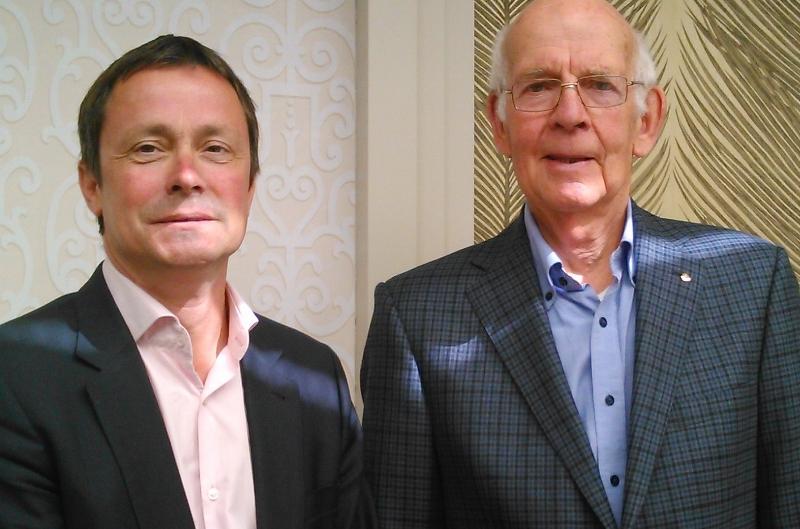 This page gives a synopsis of some talks at our club meetings including one by Dr Andy Williams Vice President of AstraZeneca pictured with our president.
Our lunchtime and evening meetings normally have an interesting talk by a guest invited by our speaker finder.
These typically last around 20 minutes followed by questions and a short summary of five recent talks is given below.
Please click each title to open a PDF copy of the summary of each talk.
R&D in the Fight against Alzheimer's Disease
Why AstraZeneca chose Cambridge
The Churchill Archives - Linking Past, Present and Future
Cranfield MBA to Cambridge Silicon Radio
Designing Tomorrow for Engineers
For a full list of talks please visit our archived section to the right