Healthcare Cure Hospital Malawi
We have made donations to the Cure Hospital in Malawi for the provision of operations to cure "club foot".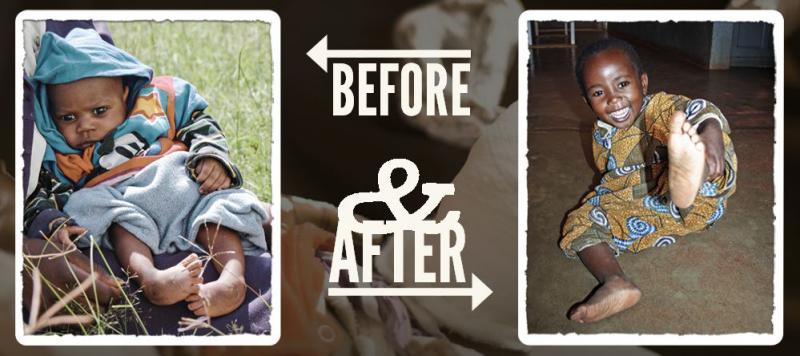 Show related pages
Cure Malawi has helped helped children with over 10,000 operations. The attitude of "this disabled child is NOT important" has NOW changed and they are treated as human beings. More information on the Malawi Club Foot programme is here.
Healing changes everything.