Presentation to Triggshire Orchestra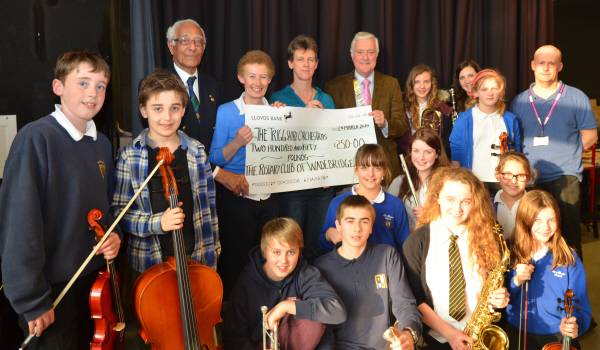 President Graham Renwick and Rtn. Albert Ridgeley present a cheque for 250 to Janet Elston and Barbara Degener for the Triggshire Orchestra, resulting from the Mince Pie Concert held last December at Wadebridge School.
Triggshire is celebrating its 30th anniversary this year and is planning an event, hopefully up at Wadebridge School, then a trip up to Budehaven School for Bowling and then a concert with a cake! Event likely to be in lateish June.
Photo by Albert Ridgeley