ROTARY YOUNG CITIZENS
ROTARY YOUNG CITIZEN 2014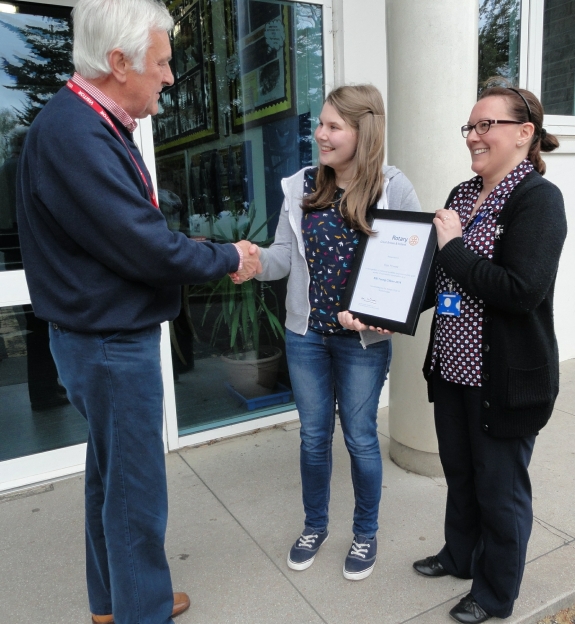 President Graham with Elsie Powell & Sara Fisher
Rotary Young Citizen is a project conceived by Rotary International in Great Britain and Ireland (RIBI) in association with BBC News 24 to celebrate the positive citizenship and vital responsibilities assumed by many young people in these islands. Rotary Clubs were asked to identify valued young people (under the age of 25) in their communities and nominate them for an award. This year, the eighth year, 69 nominations were received, giving the judges an extremely hard task to identify the eventual winners from an exceedingly strong field. Nan McCreedie, the RIBI President, commented that there are no losers and all nominees have demonstrated wonderful initiative, service, commitment and personal giving.
Wadebridge Rotary Club nominated two young people; Victoria Cowling (currently the Head Girl at Wadebridge School) and also Elsie Powell (also a student). Both of their nominations highlighted their outstanding involvement in the local youth community. Whilst not winners, both were awarded a Certificate of Participation to recognize their contribution.
Club President, Graham Renwick, had much pleasure attending Wadebridge School recently to present the certificates to Victoria and Elsie, with hearty congratulations from the Club.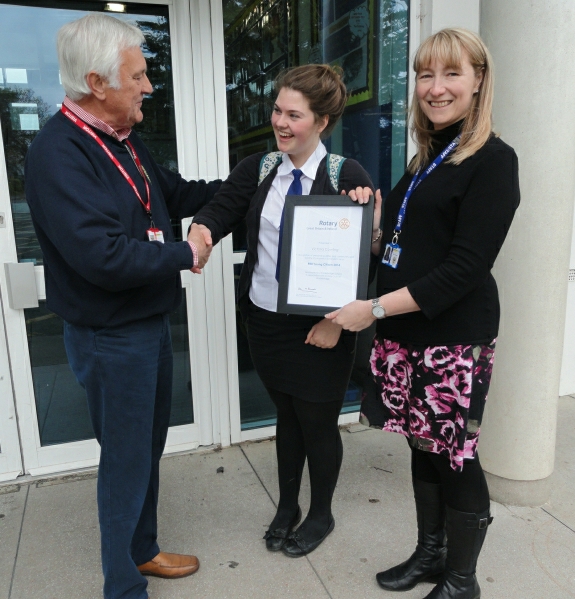 President Graham with Victoria Cowling & Tina Yardley