2015 Young Photographer Winners
Scott Boyd is West Berkshire Young Photographer 2015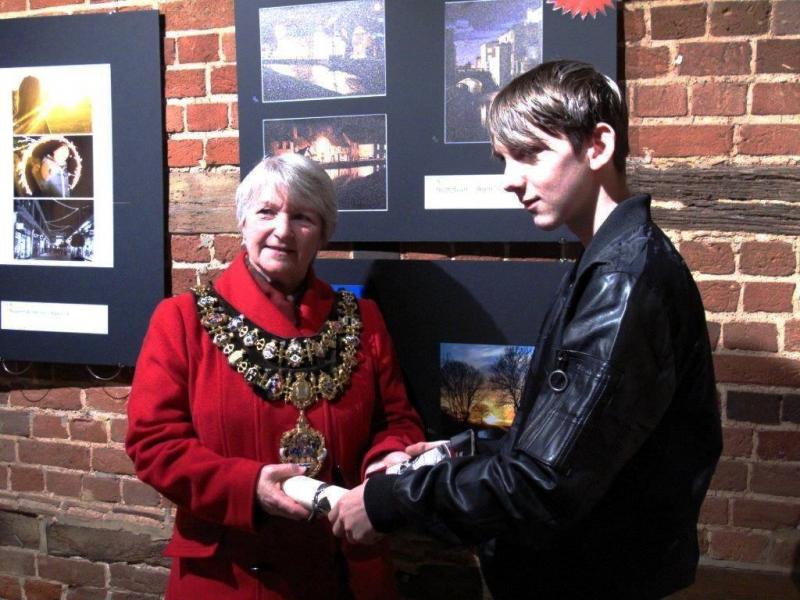 2015 West Berkshire Young Photographer Winners
The theme of the competition was "Light up the Community".
Scott Boyd, age 12, was awarded 1st Place in the Intermediate Age Category and also the West Berkshire Rotary Young Photographer 2015 Award.
Here are his atmospheric photos of Newbury, shot on a chilly winter's evening:

Megan Wilson aged 14 was awarded 1st Place in the Senior Age Category
Megan's "creative eye" caught the attention of the judges.

The Awards were presented by the Mayor of Newbury, Cllr Jo Day and Rotary President Hemant Amin on March 28, 2015
Winners of each age group will be entered into the Rotary District Competition.
District winners will be entered into Rotary's National Competition.
"Light up the Community" exhibit of entries March 11th - June 7th
The "Light up the Community" exhibition is being held at the West Berkshire Museum, Newbury.
The exhibit of all entries will open on Wednesday March 11th and run until June 7th 2015.
The Museum is open daily Wednesday to Sundays from 10am to 4pm. Admission is free to all.
Go along, see some beautiful photos and vote for your favourite!
The Newbury Weekly News "Best Photo" award will be given to the young photographer who's individual photo obtains the most public votes from visitors to the "Light up the Community" exhibition.
Our 2015 Sponsors
The West Berkshire Competition is organised and run by Newbury Rotary Club.
We are indebted to the all the staff at the West Berkshire Museum for their support in creating such a wonderful exhibit and to the generosity of our sponsors:

Adam Hillier Photography: Newbury Weekly News


View previous years' West Berkshire Competition entries and winners.