The Rotary Club of the Deepings, Schools Art Competition
The entries for the competition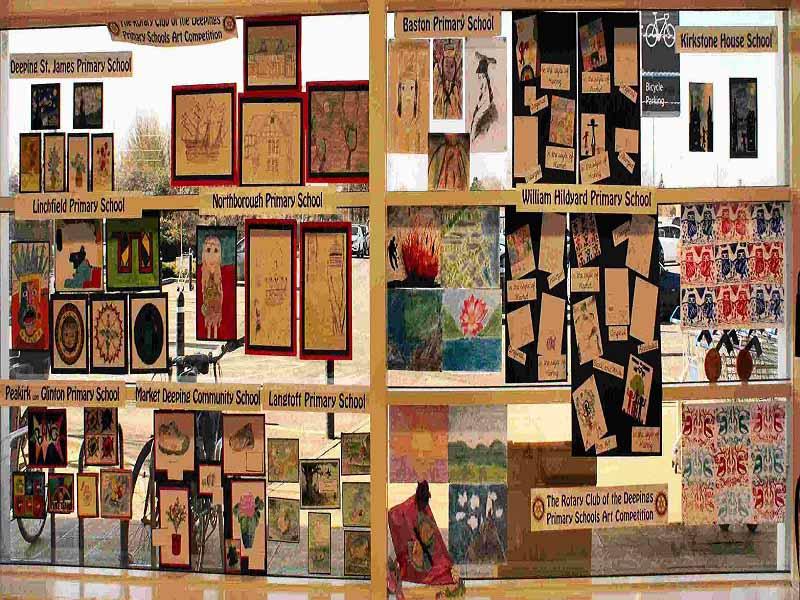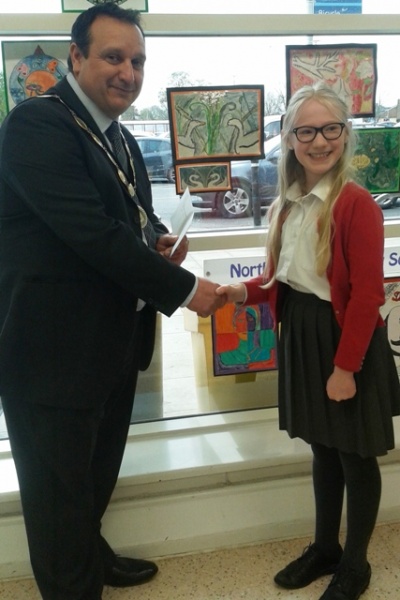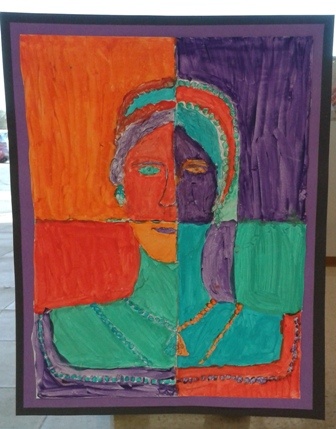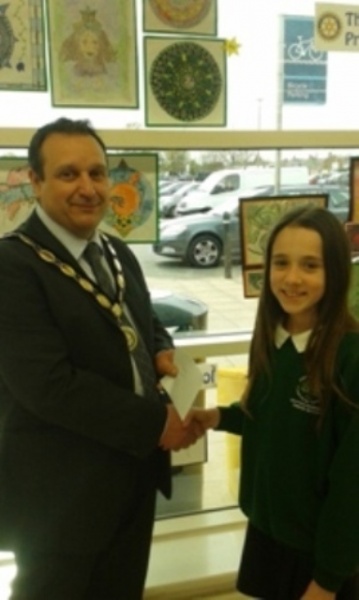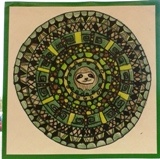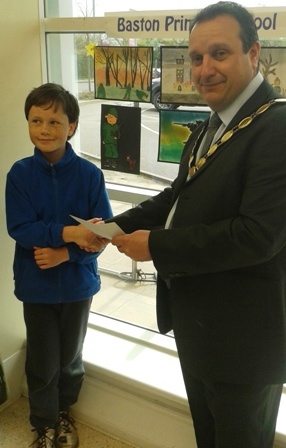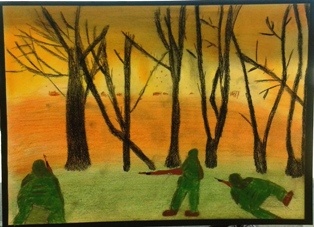 Inaugurated 13 yrs ago, the 2015 Annual Rotary Club of The Deepings Young Art Competition has just been held and the presentation to the winners was on Thursday 26th March .
Open to Yr6 pupils in the 9 Primary Schools in and around the Deepings, it attracted entries of a very high standard.
The judges were Mrs Barbara Allen, a leading landscape artist in the Welland Art society; Mrs Su Donelly, an ex teacher of art and an accomplished animal portrait artist; Ellie Sandall a local children's author and book illustrator who also teaches art in Peterborough. Fiona Ruddick, an ex art teacher and retired Ofsted Inspector represented Deepings Rotary. Ellie Sandall briefed the audience as to what the judges had been looking for in the 70 minutes it took them to decide on the winners. The following were chosen:
1st Emily Moran of Kirkstone House. A print of Swans. Emily earns for herself 50, with a further contribution of 50 to the school.
2nd Joshuha Barrett of Baston Primary School. A portrait in charcoal. Joshua was awarded 25 for his endeavours and a further 25 for the school.
3rd Jacob Bentley of Linchfield Primary School. Aztec Art in the shape of a plate. For his efforts Jacob was awarded 10 with a further 10 to the school.
Highly Commended Eliza Bowman of MD Community Primary. Watercolour of African Violets. Eliza is awarded 5 with a further 5 to the school.
Highly Commended Anna Sloss of Baston Primary School. Annas interpretation of conflict had real impact. Anna is awarded 5 with a further 5 to the school.
The winners were presented with their prizes by the President of Deepings Rotary, Jill Thomas, and the Mayor of Market Deeping, Councillor Roy Stephenson.
Martin Reece, the Manager of Tesco Market Deeping, allowed the exhibits to be displayed in-store and his Deputy, Kirsty Telford, presented each of the winners with an Easter Egg - courtesy of Tesco.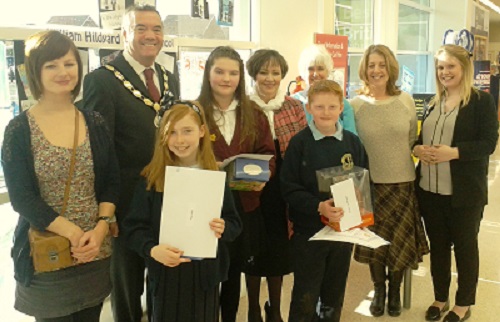 The picture shows some of the winners with the presentation party; from L-R
Ellie Sandall, Cllr Roy Stephenson, Anna Sloss , Liza Bowman, President Jill Thomas,
Fiona Ruddick, Joshua Barrett, Su Donley, Kirsty Telford.