Donation to DEBRA
A cheque was presented, by President Jill, to Andrea Newman, Regional Fund Raising Manager from DEBRA.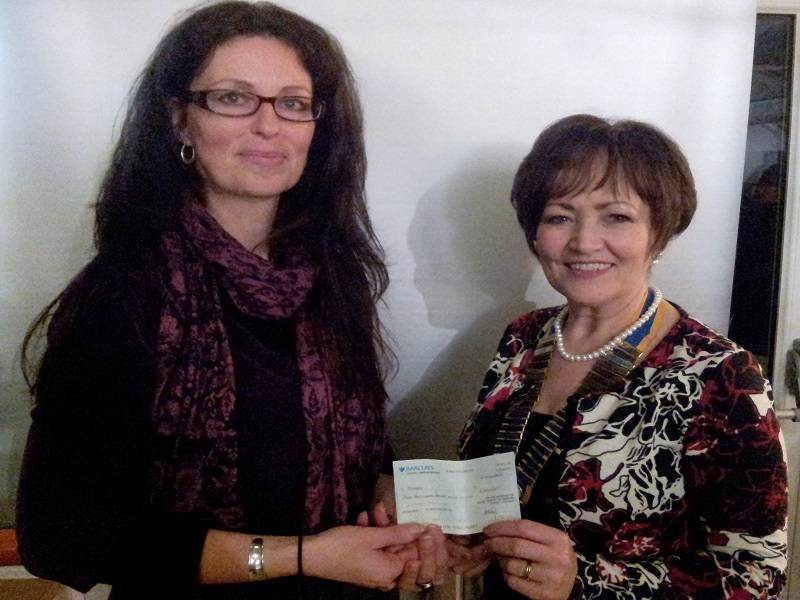 DEBRA supports people who suffer from EB (Epidermolysis Bullosa) which is a genetic condition causing blistering and shearing of the skin and internal linings from the gentlest friction,often from simple day to day activities. Andrea`s presentation explained this devastating and painful problem, for which there is no effective cure or treatment.
The Club was moved by the story Andrea told and was pleased to offer some support.