Latest News from Verwood Rotary Club
Details of news and activities by the club. (updated 18th January 2019)
---
16th January 2019 - Verwood Town Christmas Extravaganza
At the first club meeting of this year members were entertained with a presentation from Sheila Ward of "Friends of the New Forest".
Sheila gave as an informative talk explaining the history of the New Forest, the various landscapes, flaura and fauna of the forest, the role of "Friends" and the challenges facing the New Forest today and in the future including the need to balance the requirements of the various users and inhabitants of the new forest.
Further details of this organisation can be found by clicking on the image below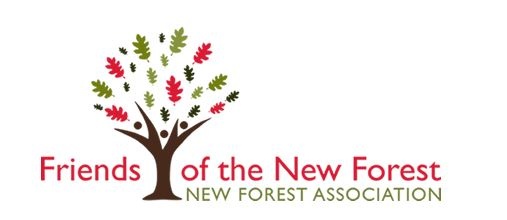 ---
8th December 2018 - Verwood Town Christmas Extravaganza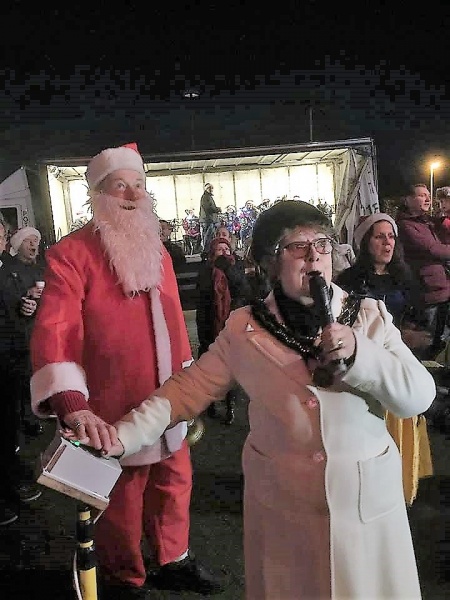 Every year the town council put on a Christmas Extravaganza evening to announce the start of the Christmas festivities in the town.
This year's festivities took place on Ferrett Green on Saturday 8th December. Strong wind and rain were prevalent through out the afternoon which led to some challenge work for those people erecting tents, particularly Santa's grotto that threatened to blow away before we had a chance for Santa to arrive.
Just after 5:00 Santa arrived to switch on the lights with Verwood Town mayor, Sandra Grove. Those people who weathered the storm were treated to carols from Verwood Town Training band and Choir, mulled wine, mince tarts and marshmallows were supplied by the heritage centre, burgers and hotdogs by the Scouts and the Heritage centre was open for hot coffee. There was even a merry go round for the children.
---
29th November 2018 - Rustic Fayre Donation Evening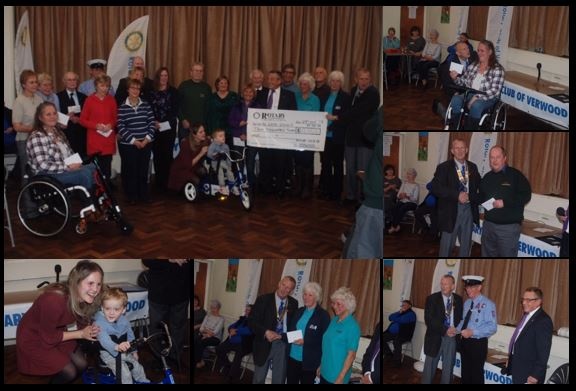 On Tuesday 27th November the Rotary Club of Verwood were pleased to donate over £10,000 to charities and other local good causes. These funds were raised at the August Bank holiday Rustic Fayre, so a big thank you, to the good people of Verwood who once again came out in numbers to support this year's event.
Why not pop over to our dedicated web page for further details of the recipients.

https://www.rotary-ribi.org/clubs/page.php?PgID=734091&ClubID=1659
---
17th November 2018 -
Christmas Shoebox appeal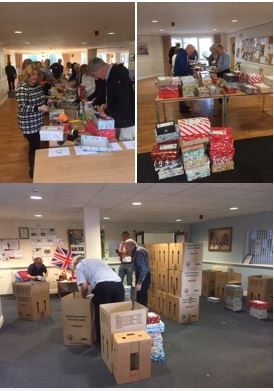 O
n Saturday 17th November Club members and their partners spent the morning sorting Christmas Shoeboxes that had been donated by various schools and other organisations in Verwood.
These will be sent to children in Albania, Montenegro, Moldova and Romania for Christmas as part of the Rotary Region project.
Big thanks to the following for their contributions
Trinity First School
Hillside First School

Verwood First School
Cranborne Middle School
Emmanuel Middle School
United Reform Church
In total these organisations donated a total of 334 shoeboxes.

---
11th November 2018 -
Remembrance Sunday
On Sunday 11th November President Gary presented a wreath on behalf of Verwood rotary at the Remembrance
Service held at Ferrett's Green. This was supported by a large turnout of people from Verwood. In preparation for this event members help to install over 2,500 poppies to the railings of the Memorial hall. This project was managed by rotarian Clive Grove and you can see further information about this project on the attached webpage.
https://www.rotary-ribi.org/clubs/page.php?PgID=731208&ClubID=1659&Mp=245751

---

16th October 2018 - Charity Film Night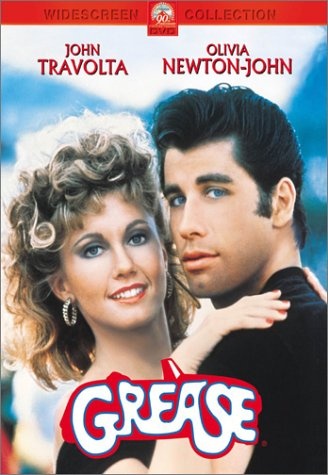 Details of the charity film night have been revealed. In conjunction with the HUB the rotary club of verwood will be showing the movie Grease (the sign along version) on Saturday 17th November at 7:00pm. Tickets are available from the HUB in advance or at the door on the evening.
click here to see the event page for more details
---
18 September 2018 - Bournemouth Mini Scanner appeal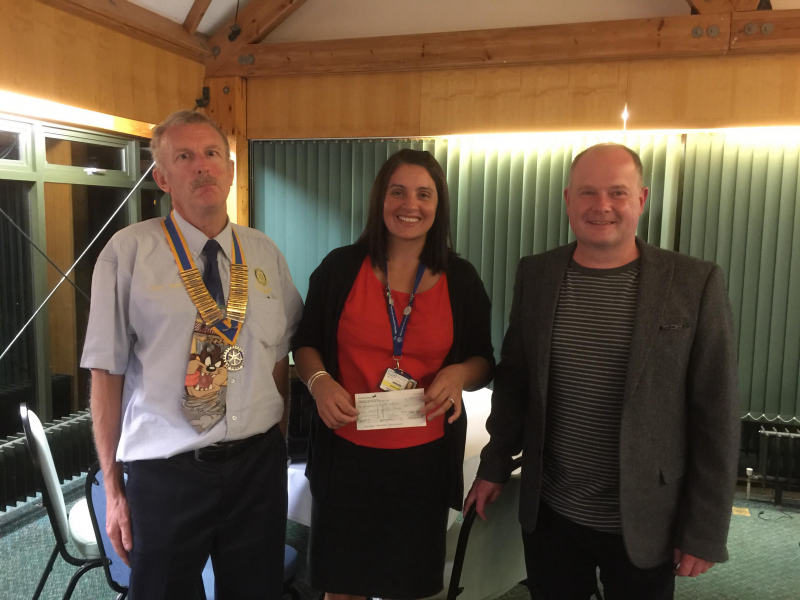 On Tuesday 18th September members were joined by Lindsay Sturman(Fundraising Manager) and Matthew Benbow (Senior radiographer) from Royal Bournemouth Hospital. After a meal Lindsay and Matthew shared information about the growth in the use of MRI scanners in Bournemouth hospital and the current project to raise cash to purchase a Mini Scanner. This piece of equipment would be used primarily to assess limb injuries thereby freeing up the larger machines for more complex scans.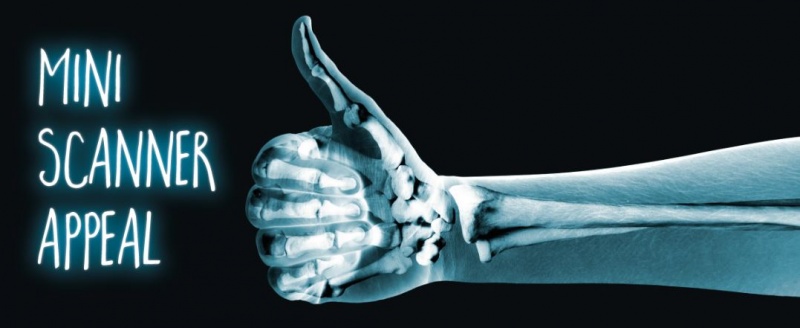 If anyone would like to learn more about this project or donate to this good cause you can do so by visiting the web page via the link below
https://www.bhcharity.org/projects/mini-scanner-appeal/
After the presentation President Gary presented a cheque to Lindsay and Matthew towards this cause.
---
---
16th September 2018 - Boules Success for Verwood Team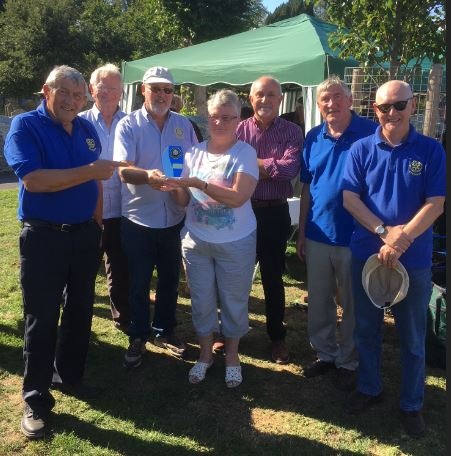 Although the Verwood Boules team suffered a loss in their Semi Final game they were able to rally themselves to win their second game thereby becoming this year's Plate Champions. So I guess it's fair to say that we are the 5th best team in the district for this year!!
Well done to Peter, John, Ken, Mike and the 2 Ians.
---
02nd September 2018 - Rustic Fayre Update

THE SILVER RUSTIC went ahead (although not exactly as planned) dryly, and successfully on bank holiday Monday. After a relatively slow start, over 4,000 people came along and enjoyed an excellent Bank Holiday Monday. Provisional figures show that donations nearing £10.000 will be going to local and Rotary good causes. A BIG "WELL DONE" to everyone !!!
Following the unfortunate last minute cancellation of our main arena event, many of you have asked how "Magpie", the Big of "Big&Little", is. He actually collapsed in his horsebox on his way to the "Rustic" and everyone was most concerned. He's OK now and in the care of a specialist Vet; the cause of the problem is still not known, but we'll bring you further news when ever it's available. Get well soon "Magpie"!!
DUCK RACE WINNERS No 1 and winners of £100 "Mags4Dorset" Quack, Quack!!!! , the rest of the field, or should it be the water were: "CampingWorld"; "Forester&keepers Holiday Cottages"; "Peacock&Murphy"; "The Hollow"; "Dorset Windows"; (Sponsors of the Event), "Crane Valley Golf Club"; "Hagley Painters&Decoraters"; "Don McMath Foundation"; and last placed "Verplas". Thanks to all 82 entrants for your valuable suppport.
TERRIER RACES: Winner of the 2018 "MAX TROPHY" was Jack Russell terrier "Pickle". There were nearly thirty entrants for the various classes, run over four heats. All proceeds will be going to the "Stray Dogs Sanctuary"
---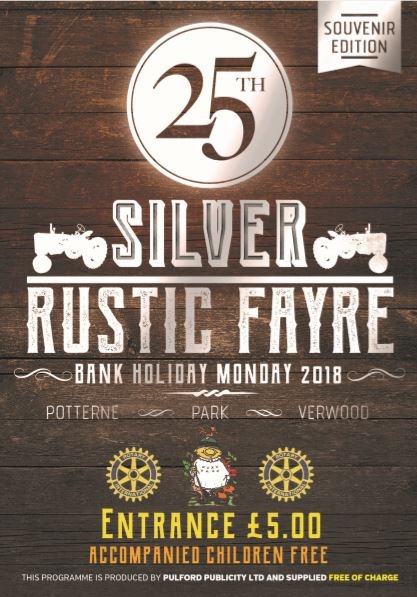 As announced on our Facebook page the programme for this year's Rustic Fayre is now publlished. This will be delivered to all households in Verwood and West Moors during the next few days.
Copies will also be available from a number of outlets through the town.
If you cannot wait (or find a copy) then feel free to view and download a copy on line by visiting the programme web page found in the Rustic fayre section. Alternatively just click on the link below

Rustic_Fayre_-_2018_-_programme.pdf

---
27th July 2018 -
District Governor visits club
On Tuesday 27th July members of Verwood Rotary club were honoured to be joined by this year's district Governor, Allan Smith MBE, at one of our regular meetings. He was accompanied by Group 3 assistant governor, John Morgan. Also present were past District Governors Keith Milman, Alan Hollands and Caroline Millman as well as members for Ringwood and Fordingbridge Rotary clubs.
Allan shared his vision for Rotary for this year and answered a number of questions following his inspiring presentation.
---
22nd June 2018 - Annual Kids Out day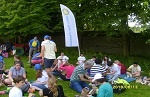 This year the annual Kids out day took place on Wednesday 13th June. Each year Rotary District 1110 organise a special day out for children with special needs. This year Verwood Rotary arranged for 70 staff and students from Sheiling School (Ashley Heath) to go to Marwell Park. They were also joined by 5 members of Verwood Rotary.
Transport was in a double decker bus, which the children though was a great adventure.
The staff and children spent the morning seeing the wild animals before having a packed lunch on the grass. The afternoon was spent exploring the rest of the park before boarding the bus to return home.
Everyone agreed it had been a wonderful day and should be repeated next year.

---
17th April 2018 - Presentation by local "digital champions"

At the club meeting on 17th April members were given a presentation by local "Digital Champions" Julie Saunders and Ian Hudson explaining the background to the Dorset County Council "superfast broadband" project and the role of the digital champion to share basic skills with those people who require training to help to get on line.
If anyone has a digital device and requires some training to get the best out of it then free training sessions can be booked at the local library (Verwood, West Moors, Ferndown)
Seel link below to learn more about the "superfast broadband project)
Link to Superfast Broadband Project.
---
09 April - Clive launches the Knit a Big Poppy Appeal
To commemorate 100years since the end of the 1st world war rotarian Clive Grove has launched a project to get local knitters to create 2000 poppies to be displayed around the memorial on this years memorial day.
Please click on the link below to see further details of the project.
Link to Knit a Big Poppy Appeal
---
07 April - Date for PSA testing confirmed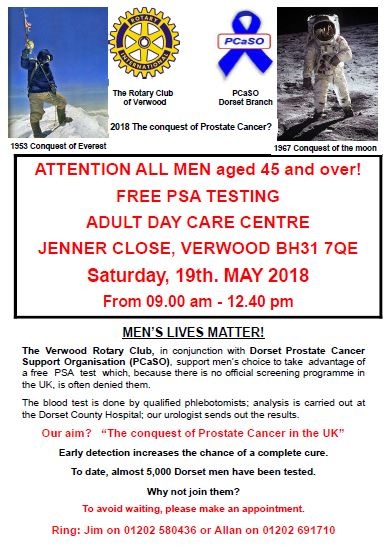 The date for the next PSA testing (in conjunction with PCaSA) has been confirmed for Saturday 19th May 2018 and will take place at Verwood Connect (the Adult Day Centre) situated next to the hub.
Please note that booking is required if you wish to undertake a test by ringing the following numbers
Jim on 01202 580436 or Alan on 01202 691710
Further details can be found by clicking on the link below
Link to the PSA 2018 testing page
---
18 February 2018 - Tickets for Swing Band Dance go on Sale

We are pleased to announce that tickets are now on Sale for this year's Swing Band Dance planned for Saturday 14th April 2018.
Tickets are priced as £13.50 per person which includes a buffet Supper.
All profits from this event will go to this year's President's charity. - Dorset Mind
Please visit the Swing Band Dance web site accessed via the "what we do" page or by clicking on the link below to the left for further details including how to purchase tickets.
---
18 January 2018 - Presentation on Solar4Sach

At the regular club meeting on 16th January members were joined by Richard, Graham and Trish to share details of their charity Solar4Sachs. Richard explained the background to the project to raise money to install solar power for a recently completed mission health centre building in Sachibondu in NW Zambia. They also shared some of the challenges met by a medical centre in such a remote area as well as sharing some of their experiences of growing up in this remote village.
If you would like to hear more about this project then check out the attached file - .Solar_for_Sach_pdf3b.pdf
---
11 December 2017 - Santa Claus comes to Verwood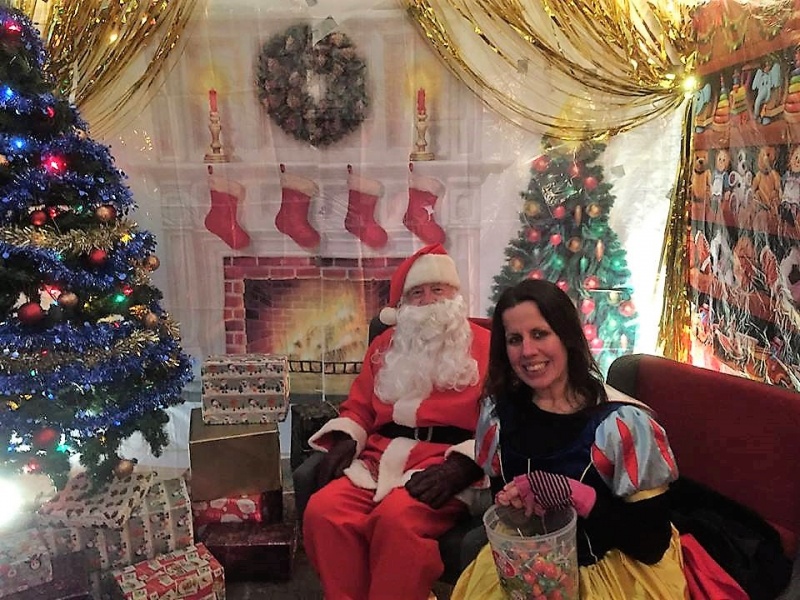 Every year the town council put on a Christmas Extravaganza evening to announce the start of the Christmas festivities in the town.
As part of the festivities members of the Rotary Club set up and decorated a grotto just for Santa Claus so that he could see the children of Verwood on this evening. Although the evening was a cold one Santa was kept busy from 5:00pm to 7:00pm with a steady stream of children (and parents) looking to get some time with Santa
Please click on THIS LINK to see some pictures taken by Steve Saville during the evening.
---
7 December 2017 - Shoebox Delivery
Following the successful collection and assembly of Christmas Shoeboxes on 13th November I am please to let you know that these have now been delivered to their destinations.
Please click on THIS LINK to see some pictures of the delivery to one school in Romania.
---
28th November 2017 - Rustic Fayre annual handout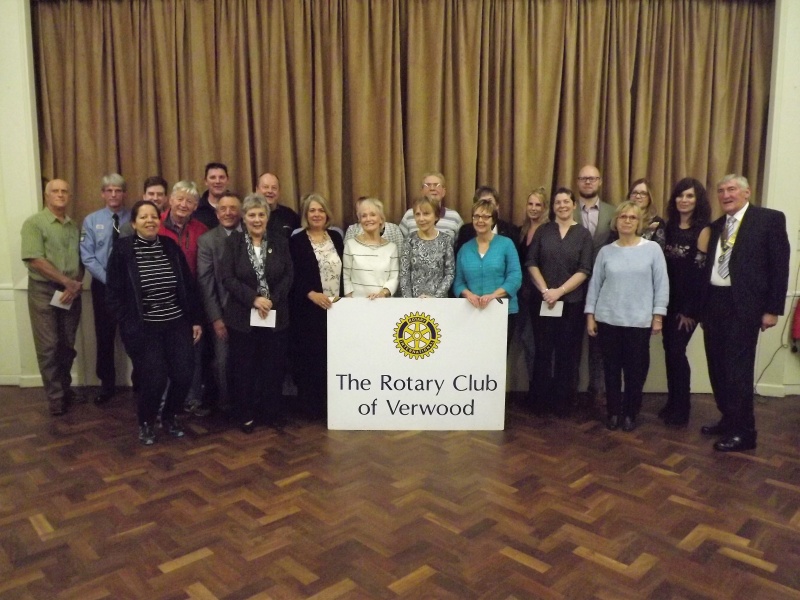 On the evening of Tuesday 28th 2017 the Rotary Club of Verwood handed out over £12,000 in donations from some of the funds raised at the August Band holiday Rustic Fayre to local good causes and charities. The event was once again held at Verwood Memorial Hall and was presided over by Vern "Rusty" Harris and President Ken Armstrong.
As in previous years the event was well supported by members of the club, sponsors of the Rustic Fayre plus representitives from the various charities and good causes receiving donations. All those attending were refreshed with wine and nibbles throughout the evening.
For further details of recipients and some pictures from the night the please click on THIS LINK to go to the dedicated web page.
---