Latest News from Verwood Rotary Club
Details of news and activities by the club. (updated 9th April 2018)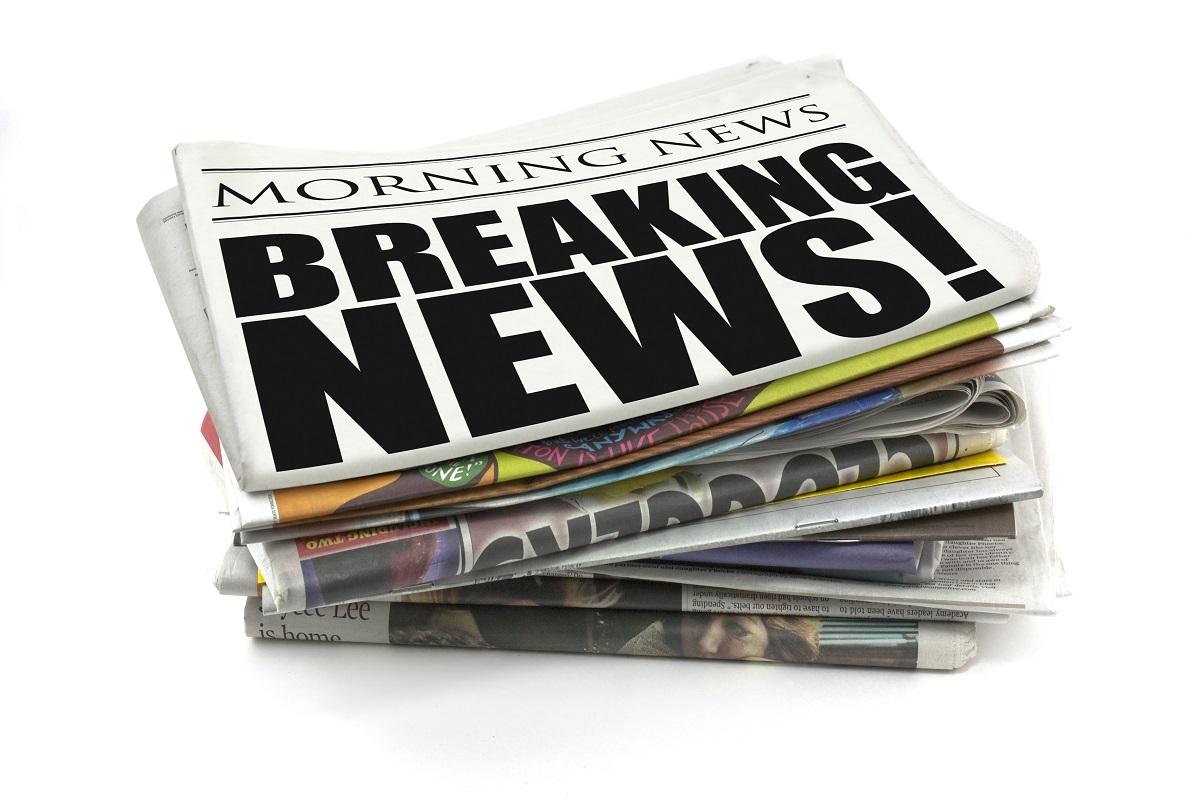 ---
09 April - Clive launches the Knit a Big Poppy Appeal
To commemorate 100years since the end of the 1st world war rotarian Clive Grove has launched a project to get local knitters to create 2000 poppies to be displayed around the memorial on this years memorial day.
Please click on the link below to see further details of the project.
Link to Knit a Big Poppy Appeal
---
07 April - Date for PSA testing confirmed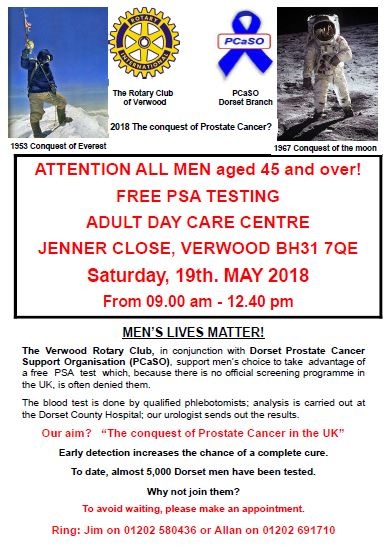 The date for the next PSA testing (in conjunction with PCaSA) has been confirmed for Saturday 19th May 2018 and will take place at Verwood Connect (the Adult Day Centre) situated next to the hub.
Please note that booking is required if you wish to undertake a test by ringing the following numbers
Jim on 01202 580436 or Alan on 01202 691710
Further details can be found by clicking on the link below
Link to the PSA 2018 testing page
---
18 February 2018 - Tickets for Swing Band Dance go on Sale

We are pleased to announce that tickets are now on Sale for this year's Swing Band Dance planned for Saturday 14th April 2018.
Tickets are priced as £13.50 per person which includes a buffet Supper.
All profits from this event will go to this year's President's charity. - Dorset Mind
Please visit the Swing Band Dance web site accessed via the "what we do" page or by clicking on the link below to the left for further details including how to purchase tickets.
---
18 January 2018 - Presentation on Solar4Sach

At the regular club meeting on 16th January members were joined by Richard, Graham and Trish to share details of their charity Solar4Sachs. Richard explained the background to the project to raise money to install solar power for a recently completed mission health centre building in Sachibondu in NW Zambia. They also shared some of the challenges met by a medical centre in such a remote area as well as sharing some of their experiences of growing up in this remote village.
If you would like to hear more about this project then check out the attached file - .Solar_for_Sach_pdf3b.pdf
---
11 December 2017 - Santa Claus comes to Verwood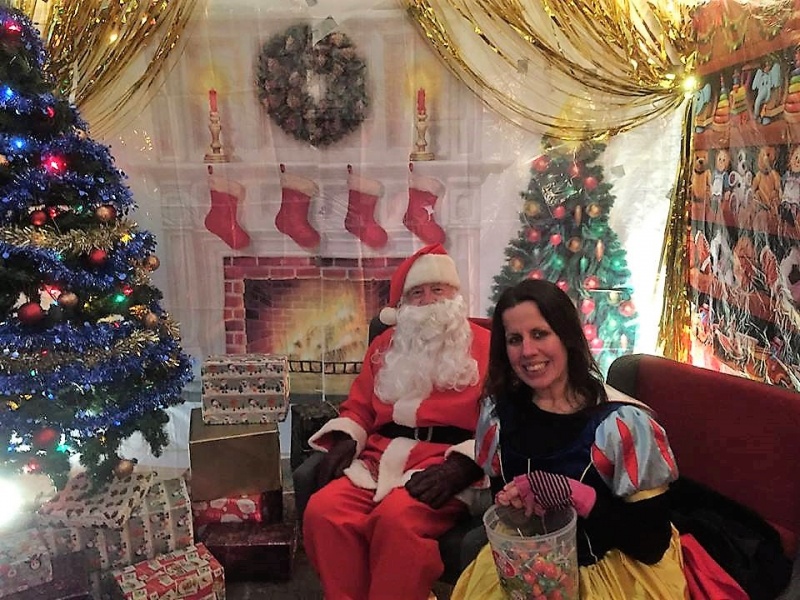 Every year the town council put on a Christmas Extravaganza evening to announce the start of the Christmas festivities in the town.
As part of the festivities members of the Rotary Club set up and decorated a grotto just for Santa Claus so that he could see the children of Verwood on this evening. Although the evening was a cold one Santa was kept busy from 5:00pm to 7:00pm with a steady stream of children (and parents) looking to get some time with Santa
Please click on THIS LINK to see some pictures taken by Steve Saville during the evening.
---
7 December 2017 - Shoebox Delivery
Following the successful collection and assembly of Christmas Shoeboxes on 13th November I am please to let you know that these have now been delivered to their destinations.
Please click on THIS LINK to see some pictures of the delivery to one school in Romania.
---
28th November 2017 - Rustic Fayre annual handout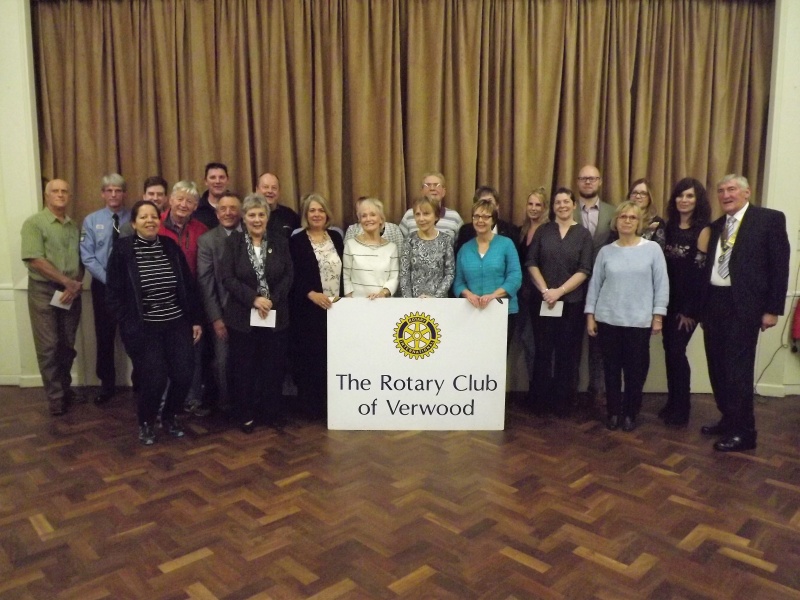 On the evening of Tuesday 28th 2017 the Rotary Club of Verwood handed out over £12,000 in donations from some of the funds raised at the August Band holiday Rustic Fayre to local good causes and charities. The event was once again held at Verwood Memorial Hall and was presided over by Vern "Rusty" Harris and President Ken Armstrong.
As in previous years the event was well supported by members of the club, sponsors of the Rustic Fayre plus representitives from the various charities and good causes receiving donations. All those attending were refreshed with wine and nibbles throughout the evening.
For further details of recipients and some pictures from the night the please click on THIS LINK to go to the dedicated web page.
---
24th November 2017 - Talk by local Invictus Games Parathlete
On Tuesday 21st November 2017 Verwood Rotary was honoured to welcome local Dorset para-athlete Lindsay Chapman to the club. Lindsay, who won a gold medal for the 100m at the recent Invictus Games, shared her experiences of her time in Toronto plus some of the challenges she had been through since breaking her back in a motorbike accident.
Lindsay, seen here with president Ken Armstrong, received a cheque on behalf of Help for Heroes who have help support her during her training up to the games.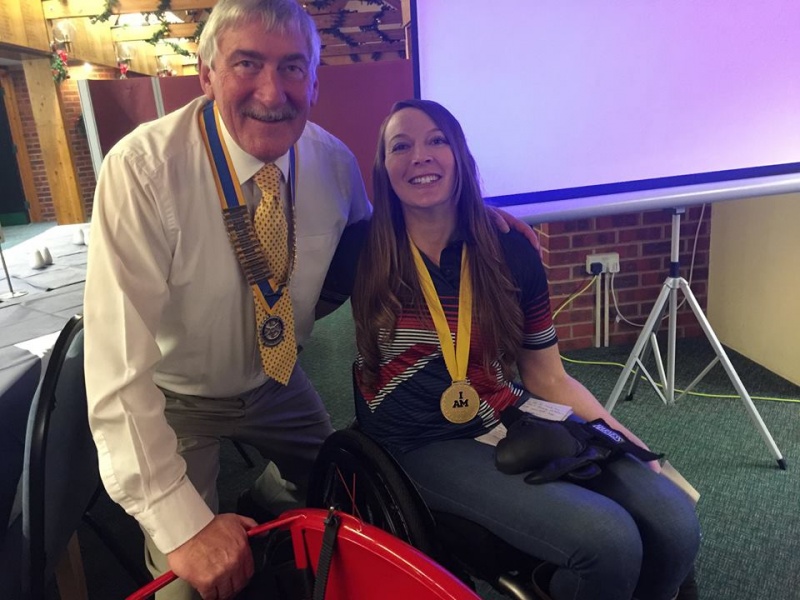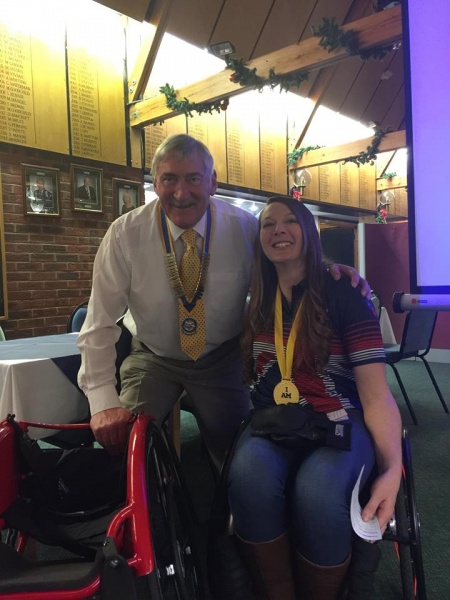 ---
18th November 2017 - Verwood team win Golf Tournament
Congratulations to the Verwood Rotary Golf Team for winning this year's district Golf Final at Paulton Park Golf club.
The picture shows the victorious team of John Harvey, Mike Armstrong, Tim Garrick and Allan Wells.
You swung those bats well gentlemen, well done!
---
13th November 2017 - Shoebox Sort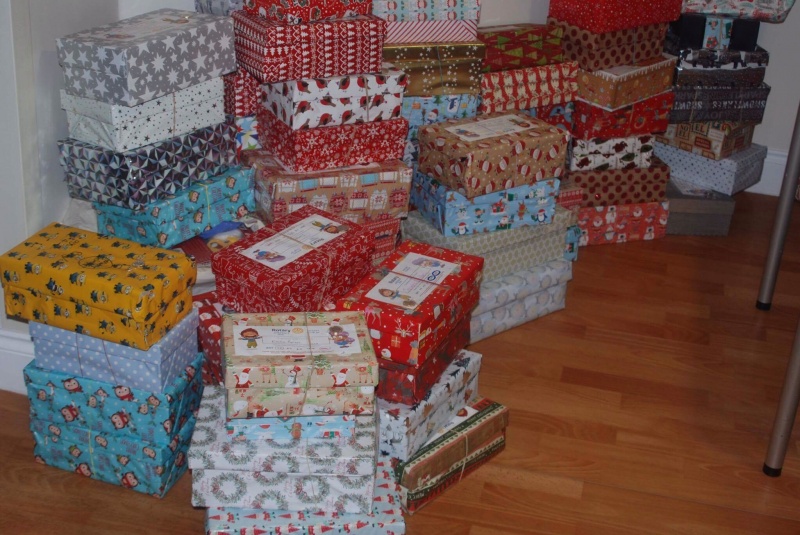 On Saturday 11th November members, family and friends got together to pack up the 288 shoeboxes collected from the various contributors within the town.

Big thank you to the following organisations who contributed shoeboxes and helped make this year another successful one.
Cranborne middle school,
Trinity First school,
Hillside Community school,
Verwood First school,
Emmanuel middle school,
Rotary Club of Verwood and friends & family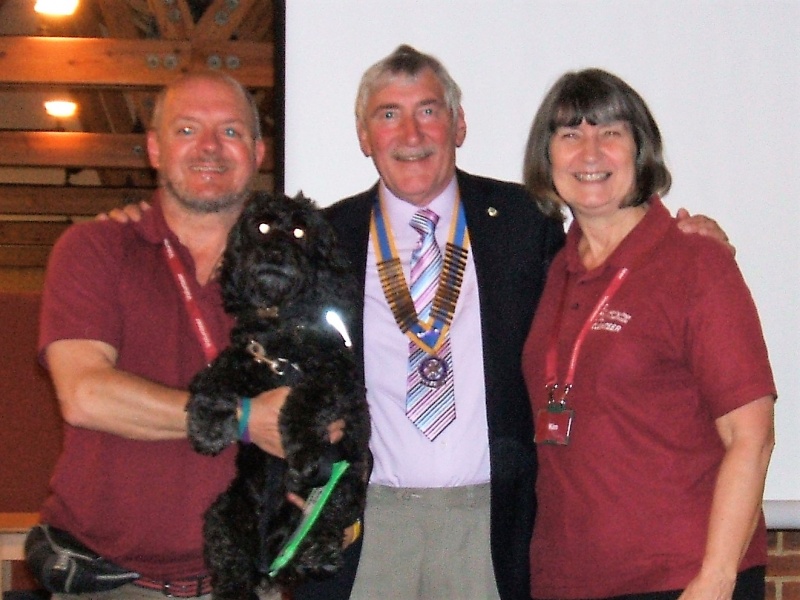 On Tuesday 17th October the club was given a talk and practical demonstration about the Hearing Dogs for Deaf People charity by Mark and Kim Harbut.
Mark shared his personal experience of being deaf and some of the challenges he experienced when growing up. Kim explained the process for selecting and training a hearing dog and we were then given a practical demonstration of their dog working and responding to specific sounds.
The picture show our president Ken with Mark and Kim
If you want to learn more about the charity or make a donation then please visit the website by clicking on the logo below.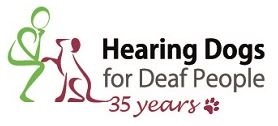 ---
20th July 2017 - Talk to the Club by Ronald McDonald House Charities
On Tuesday 18th July the club was given a presentation about the Ronald McDonald House Charities which included an explaination of the work done at the nearest House in Southampton.

The Charity provides a free "away from home" accommodation at specialist children's hospitals across the UK, enabling families to stay close to their child and maintain a degree of mormal family life.

Our president Ken Armstrong presents a cheque to the ladies from Ronald McDonald House in Southampton.

If you want to learn more about the charity or make a donation then please visit the website via the link below.
---
20th June 2017 - Presentation to the Club by Nick Butter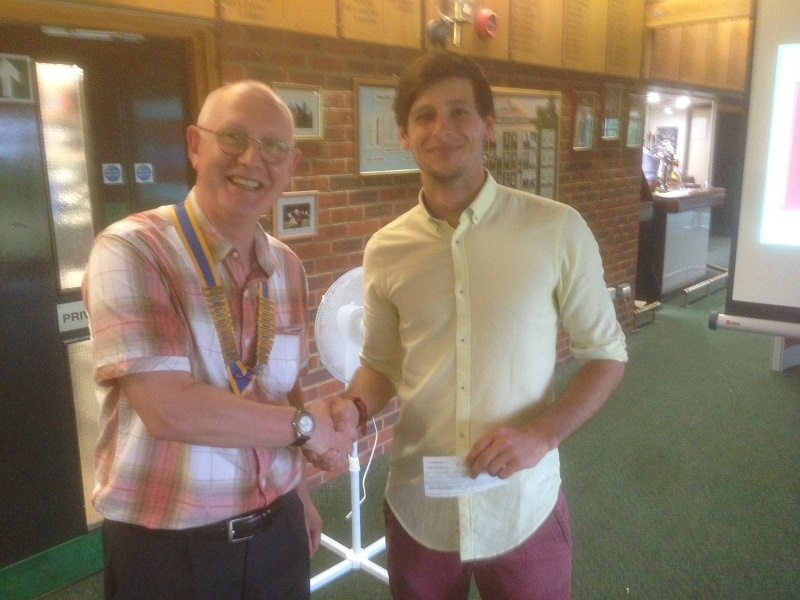 On Tuesday 20th June Nick Butter, Cranborne born Endurance Athlete and Ultra Runner, gave a presentation to the club where he shared some of his experiences as an ultra runner and charity fundraiser as well as sharing his next big fundraising project - "Run the World". Nick is planning to run 196 marathons in 196 countries in 550 days (and set up a few world records on the way) in order to raise £250m for Prostrate Cancer.
We were pleased to make a donation to his cause and Nick agreed to come back later in the year to let us know how he is progressing.
If you want to learn more about Nick and his fundraising or make a donation then please visit his website.
https://nickbutterrunning.com/
---
6th June 2017 -Presentation to Naomi House & Jack's Place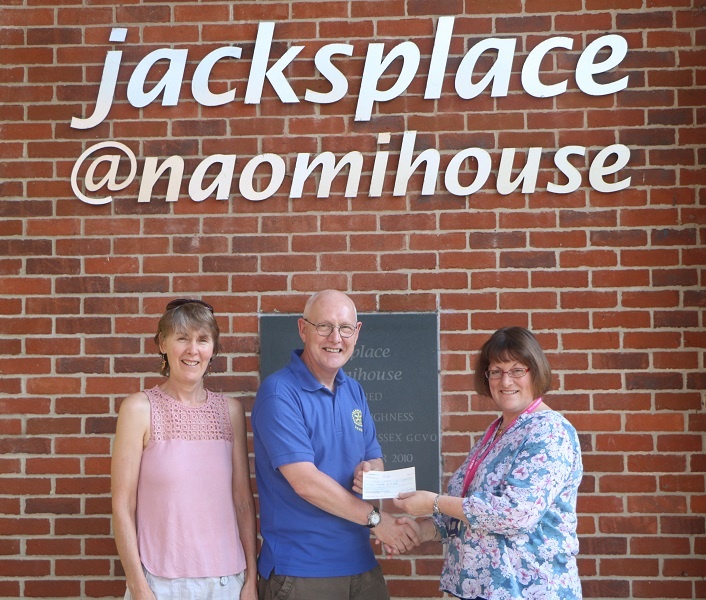 On Monday 19th June President Ian and his wife Pat presented a cheque to Naomi House and Jack's Place.
This was Ian's chosen charity for the year and there have been a number of activities over the last 12 months to support this organisation.
This was started off in June last year when Ian completed a sponsored walk from Winchester to Salisbury Cathedrals as part of a fundraising activity organised by NHAJP. This was then followed up with a Murder Mystery fundraising event organised by Sandra Grove in November 2016 and finally the annual Swing Band dance run in March 2017. In total Ian and the club have donated a total of just over £3200 to this worthy cause.
The photo shows the latest cheque being presented to Sarah Hudson (no relation, honestly!) by Ian and his wife Pat.
---
6th June 2017 -Presentation to Don McMath Foundation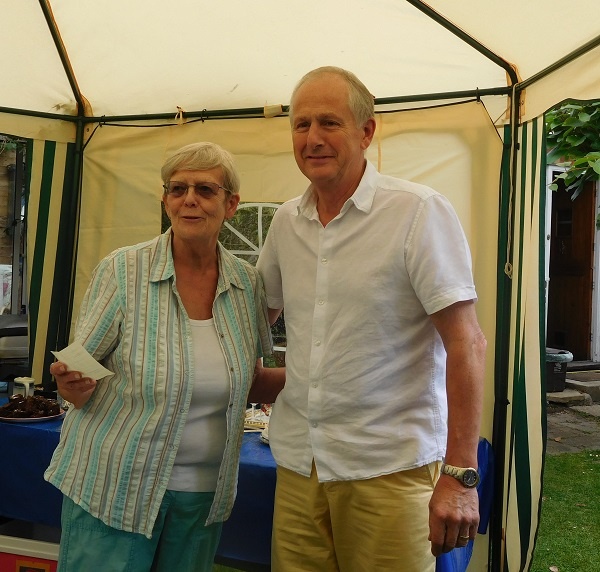 On Sunday 28th May 2017 members of the club attended the annual barbeque in aid of the McMath Foundation organised by Mike and Judy McMath.
Our Internation chairperson, Clive Grove, Is pictured here handing over a cheque for £524 from Verwood Rotary to Judy McMath to support the education of a number of pupils for the year ahead.
As shared earlier the McMath Foundation supports the runnig of a school for children in the Gambia (see link for futher details as to what they do.

---
4th April 2017 - And then there were 4.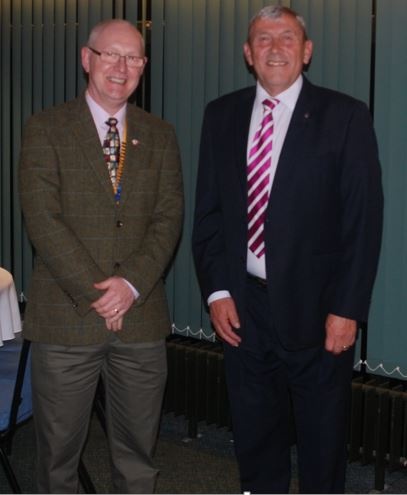 We are pleased to share that another new member joined Verwood Rotary Club at the meeting on 4th April. This now takes the total of new members joining the club this year to 4.

We welcome Mike Armstrong, who has recently moved to the area, into the club and hope that he enjoys his involvement for many years to come.

---
4th April 2017 - Presentation on behalf of the Don McMath Foundation
At our latest meeting members & guests were entertained by Mick and Judy McMath who gave a talk regarding the status of the Don McMath Foundation.
The Foundation is a not for profit organisation set up to provide schooling for children in the Gambia.
As well as sharing the progress of some of the pupils Mick also give a unique insight into some of the challenges the school has faced over the last few months due to the political uncertainties within Gambia.
Verwood Rotary club has been a supporter of this charity for many years and continues to sponsor a number of children who attend the school for the life of their education.
If you wish to learn more about this charity then please visit the website by following the link below
Link to the Don McMath Foundation
---
21st February 2017 - Presentation by Ambassador from Naomi House and Jack's Place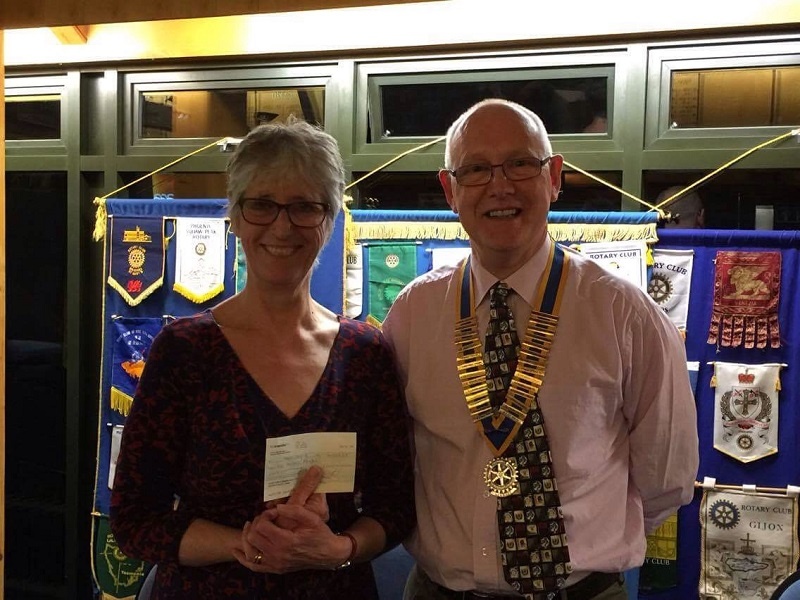 On Tuesday 21st February the club was given a presentation by Helen Talbot, an ambassador from Naomi House and Jack's Place, which is the choosen charity of this year's club president. We were pleased to be able to hand over a cheque for £1,000 to support this cause.
These funds were raised from a "Murder Mystery" evening which was organised by local council Sandra Grove along with a team of willing helpers which included ladies from the Verwood Townwomen's guild. We were pleased to be joined by Sandra plus 2 ladies for the Townwomen''s guild, Carol Sheldon-Couch and Margaret Wright for the evening.

Click here for a couple more photos from the evening
Click here for some photos from the Murder Mystery evening on November 2016
18th February 2017 - Verwood Rotary present SOUNDBEAM equipment to Verwood Day Centre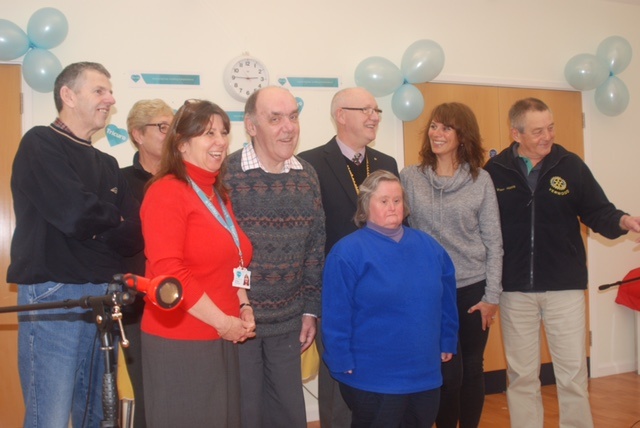 On Wednesday 15th February members of the Rotary Club of Verwood visited the Verwood Day Centre in order for the staff and clients to demonstrate the SOUNDBEAM equipment that Verwood Rotary Club donated to the centre. As well as demonstrating the equipment the centre kept the Rotary members well entertained with singing, home made cakes plus tea and coffee as well as demonstrating the work that they do at the centre and presenting a thank you card.
The Soundbeam is a musical instrument which uses motion sensors and switches to translate body motion into sound and can be used by individuals with all levels of learning difficulties to create music.
Thanks to Sue and Rachel at the centre for making us so welcome and for the work that Vern Harris and Ian Warburton did for working with the Day centre and the supplier to make this happen. Also in attendance from the Rotary Club were Ian Hudson (president), John Wadge, Peter Strugnell and Vern Harris.
Click here for further photos of the day