Opportunities for Young People
.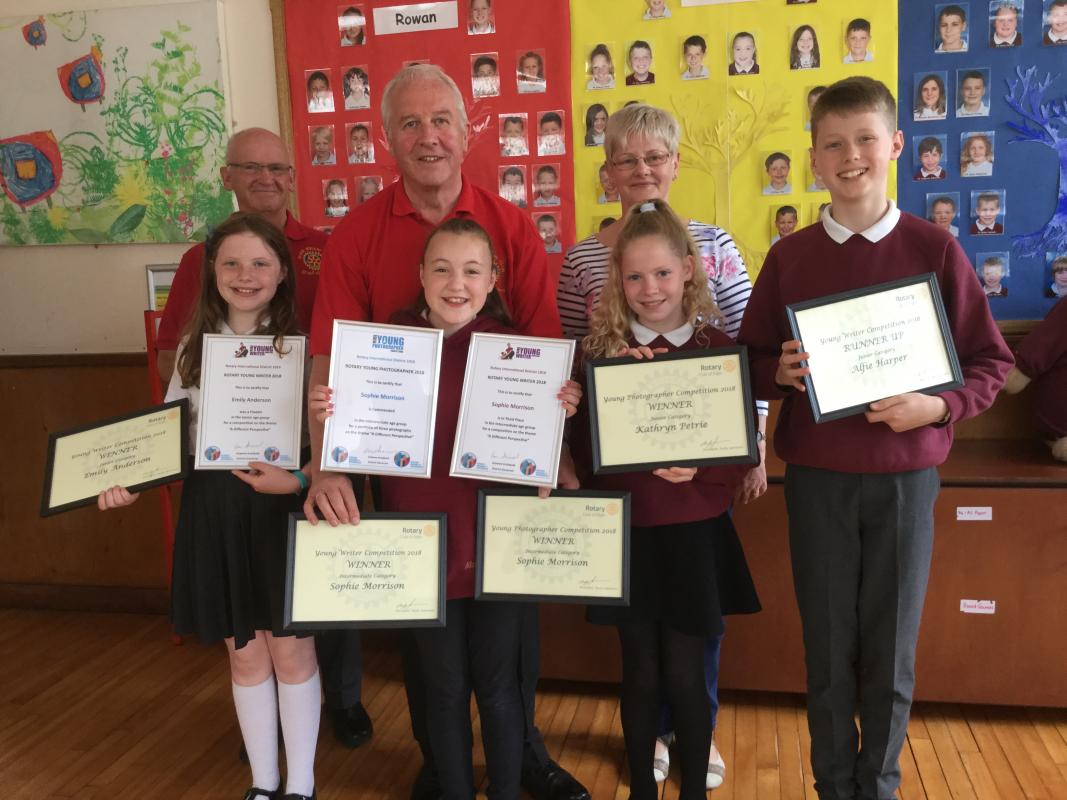 Many young people are participants in Rotary's youth and young adult programmes, such as, RotaKids, Interact, Rotaract, and Rotary Youth Leadership Awards
Rotary clubs also promote competitions, such as Young Chef, Young Writer and Young Photographer at local, area and then onto national levels.
Elgin Rotary Club will continue to sponsor candidates to attend RYLA (Rotary Youth Leadership Award), will hold their annual Primary School Quiz and hope to develop further our own local Elgin Rotary Leadership Initiative (ERLI) to include additional schools to provide young people with this valuable training opportunity.
Rotaract
Rotary Club of Elgin will continue to work with our sponsor club Rotaract Moray. Rotaract Moray was founded in June 2010, and since then we've gone from strength to strength! Always looking for new projects to work on and community events to take part in.
Rotaract is an opportunity to be part of a fun, dynamic and unique International organisation for people aged 18-30, offering a wide range of activities that will enable you to try something new, whilst having a great time and meeting others.

Rotaract meetings on the first and third Monday of every month at 7:15pm, the venue can change, however please contact Rotaract directly by e-mail at morayrotaract@live.com or visit morayrotaract.org for more information.
RotaKids
Elgin Rotary now support two Rotakids Clubs at New Elgin and Knockando Primary Schools.
Refer our Related pages to see what they have been up to!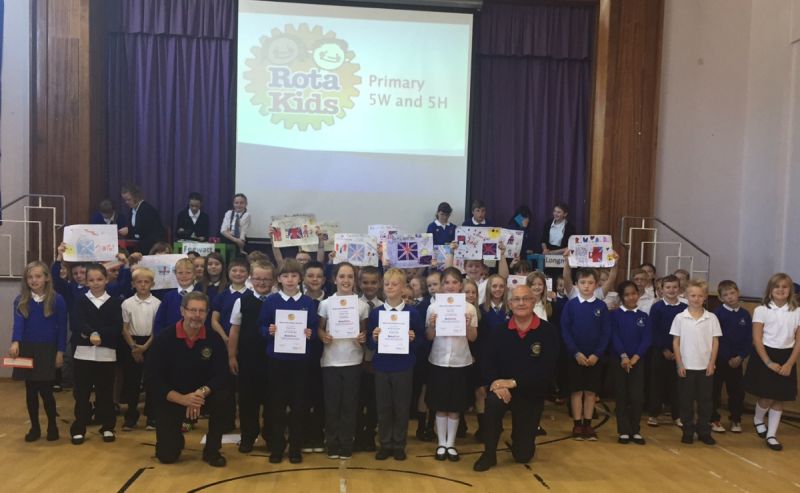 During May RotaKids from New Elgin and Knockando Primary Schools, made a trip to Banff acting as Ambassadors for RotaKids encouraging new schools to get involved.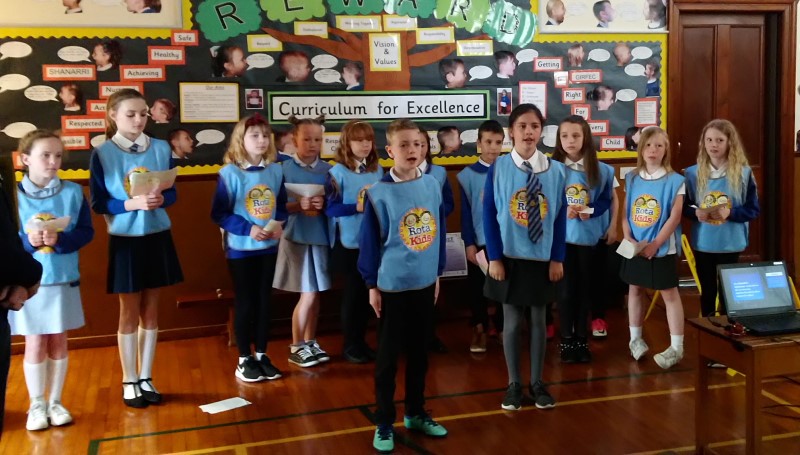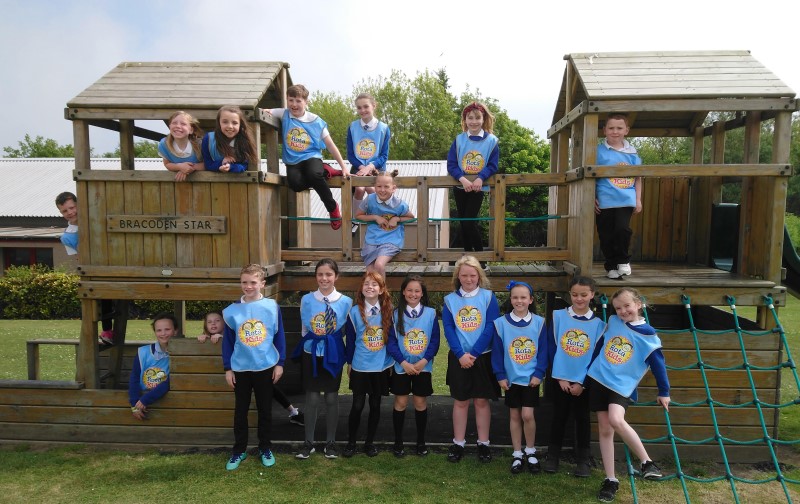 Young Chef
We believe it is important to encourage and develop creativity in young people and that includes creativity in the kitchen. Cooking amongst young people is a growing interest and a valuable life skill. Schools seem to agree and the Rotary Young Chef competition goes from strength to strength each year producing some superb quality cooking from young people aged 11 to 17. Sponsored by Filippo Berio, contestants prepare and present a three course meal within a pre-set budget and time limit, which is judged by an expert panel. This four stage national competition aims to encourage development of cookery skills. Young people learn to:
Cook a healthy meal
Develop food presentation skills
Consider food hygiene issues
Develop organisational and planning skills
Develop ability to cope in a demanding situation
The competition is open to all students in full time education between the ages of 11 – 17.
(Information Pack 2017/18, Guidance Notes 2017/18, 2017/18 Poster – temporarily unavailable) below
Young Chef Guidance Notes 2017.doc
Who can take part?
This competition is open to all students in full time education between ages 11 and 17 on 31 August 2017. Students who are in part-time (day release) education are not eligible to take part. The qualifying criteria of all entrants in the National final will be rigorously checked; any entrant who does not meet the above conditions will not be allowed to take part.
Local Heat for Young Chef Competition will take place in the Beechtree Restaurant at Moray College on Tuesday 21st November 2017
The North final will take place in Aberdeen on 20/01/2018
Young Writer
This year's Young Writer competition provides an opportunity for the young people of District 1010 to put their skills to the test. The theme for 2017 is "A Different Perspective" and the task is to produce a written or typed story or poem on this theme. An A4 sheet or 500 words is a suggested suitable submission.
Essential Information
Deadlines - The deadline for the return of submissions is 07/03/2018
Age Groups - Junior 7 to 10, Intermediate 11 to 13, Senior 14 to 17, (Age as at 31/8/2017)
Entry and full details can be found in the attached information pack
Young-Writer-Information-Pack-2017-18-2.doc
Entry Deadline 20th March 2018
Young Photographer
Photography is a talent and an ever popular art form.
If as the saying goes "A picture paints a thousand words" then surely this is a skill that Rotarians should be encouraging young people to develop. This year's Young Photographer competition with the theme "A Different Perspective"provides an excellent opportunity to clubs to do this.
This year the entry requirements are to produce a portfolio of three (3) photographs of "Reflection" in colour or black and white on photographic paper. Each print, including any mount, to be no larger than A4.
Essential Information
Deadlines - TBC
Age Groups - Junior 7 to 10, Intermediate 11 to 13, Senior 14 to 17 (Age as at 31/8/2017.)
Entry and full details can be found in the attached information pack
Young-Photographer-Information-Pack-2017-18.doc
Entry Deadline 20th March 2018
Primary Schools Quiz
Primary Schools Quiz is a competition for Primary 7 Pupils. Elgin Rotary invite schools within their catchment area (Elgin, Lossiemouth, Hopeman, Burghead, Lhanbryde, Mosstowie...) to take part in a Quiz. The date and venue are still to be set.
Guidelines for the Quiz can be found below, if your school is interested in submitting a team and you don't already have a pack please check with your administration team or make contact via the page contact below.
PSQ_Guidelines_2018_schools_1.doc
REFER RELATED PAGES FOR LATEST ON ALL YOUTH ACTIVITIES
Details of 2018/19 will be updated as soon as possible!
.