Exchange visits with other Clubs
Enormous pleasure and hospitality were enjoyed over three days as Rotarians from the Tuscan city of Siena visited our Club in 2015 and were entertained and shown round our beautiful city.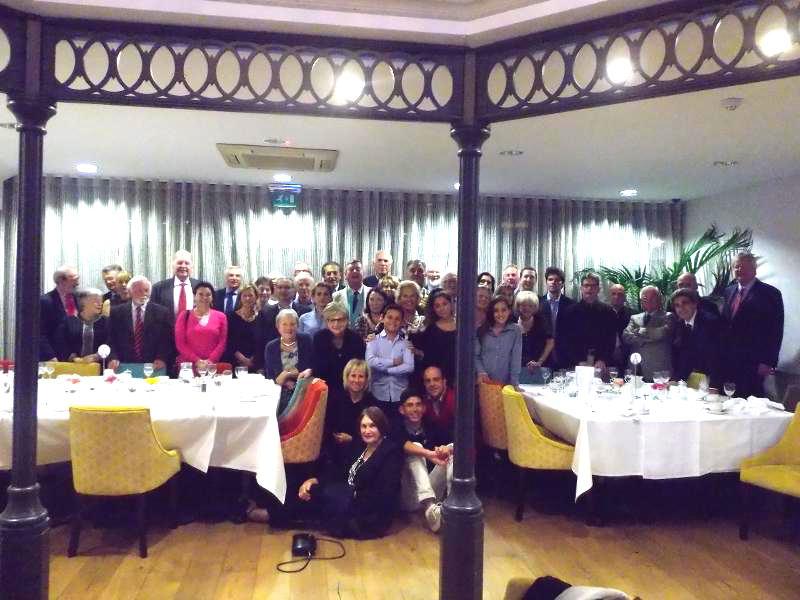 Twenty four members of the Rotary Club of Siena many with their wives, partners and children visited Cambridge for the weekend of 4h to 6th September under the auspices of our twinning agreement forged in 2010.
A dinner was held on Friday evening at Freemason's Hall attended by the 24 visitors and 20 of our Club members. The presidents of both Clubs Graham Sanderson and Massimo Pagano exchanged greetings and an excellent dinner was enjoyed by all. Our club made a short presentation of our involvement with the Rotary Club of Helderberg Sunrise Club's Literacy for All programme in the Western Cape.
On Saturday morning this group went on a guided tour of our City lead by Gordon Hannah of Cambridge Rutherford Rotary Club and his fellow blue badge guide Mary Foster Lewis. On their route they passed by Parkers Piece, home of football and Jack Hobbs, Emmanuel and Christ's Colleges, the Cronophage at Corpus Christi, King's College Chapel and the Great Gate at Trinity College. Lunch was at the Castle on Castle Hill attended also by half a dozen of our members, and in the afternoon there was a chauffeured punt trip down the Cam.
Saturday evening saw an informal dinner at the Gonville Hotel attended by the Club Presidents and their wives, the visitors and 20 of our Club members. The hotel put on a excellent dinner and afterwards Professor Jochen Runde of the Judge Management School gave a talk on the University, its history, and unique aspects such as the collegiate principal, and famous Nobel academicians. A subject that lead to many questions was how do you become a student and how much does it cost……….
We visited Siena in October 2017.
Rotarian Edward Coe
The Rotary Group from Siena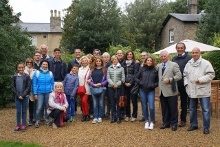 Their stunning city which we visit in 2017