Norman Richardson Bequest Award
Wed 28th October 2015 at 18.00 - 18.45
A well-deserved award from our Trust Fund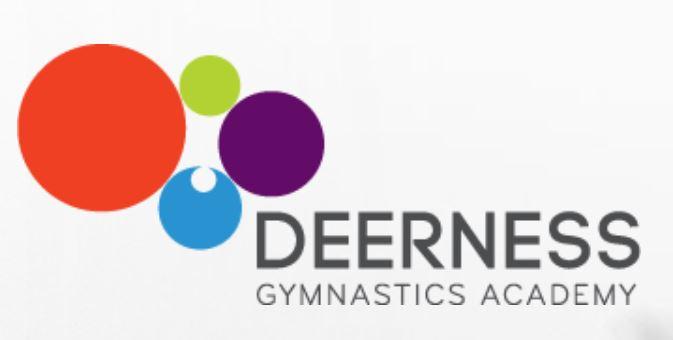 Nathan Brady is a highly skilled acrobatic gymnast, training at the local Deerness Gymnastics Academy. We have made him an award to help with the costs of travel to critical trials at national and international level. More details coming soon.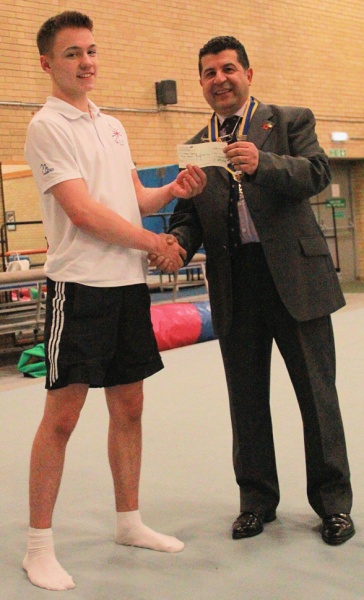 Nathan receives a cheque from President Fari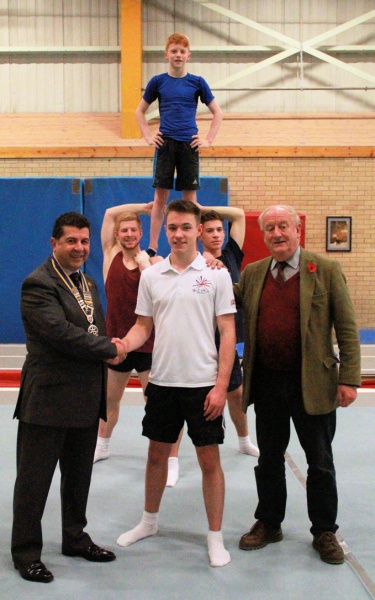 With the rest of his team behind him, Nathan receives congratulations from President Fari
and Treasurer Alan Ribchester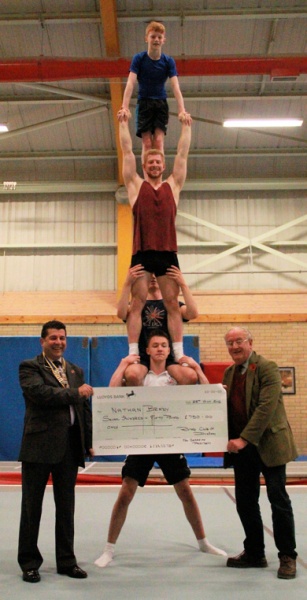 The inevitable Big Cheque!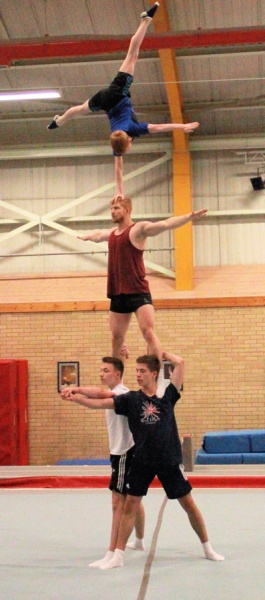 And this is the sort of thing they get up to - with a lot of movement!