Read about Rotary Becket News
Recent news about Rotary Becket
October 2018
Great News. We funded educational materials for schools in South Africa. Here is Rotarian Rev Barry Whitstock of the Arcadia Club, distributing Books of Knowledge at the Smiling Valley School, Covington, near Maclean Town






July 2018




The Month of July brings a new President of Rotary Becket.

Outgoing President Steve Davenhill passed the role and the President's Jewel to President Paul Simpson at our "handover" on the 27th June at Sorrentinos

Paul in turn passed responsibility of President Elect on to Tim Noble and the following Wednesday meeting (with the help of a chair!)

and only the following Wednesday Tim passed his gong on to Karl Flowers our President Nominee

to make the team complete!













Some recent news from our

For more information about the Dragon Boat Festival and the 2018 Results visit the Dragon Boat Festival Page


Rotary Becket honours
long standing Rotarian
Wednesday 20th June 2018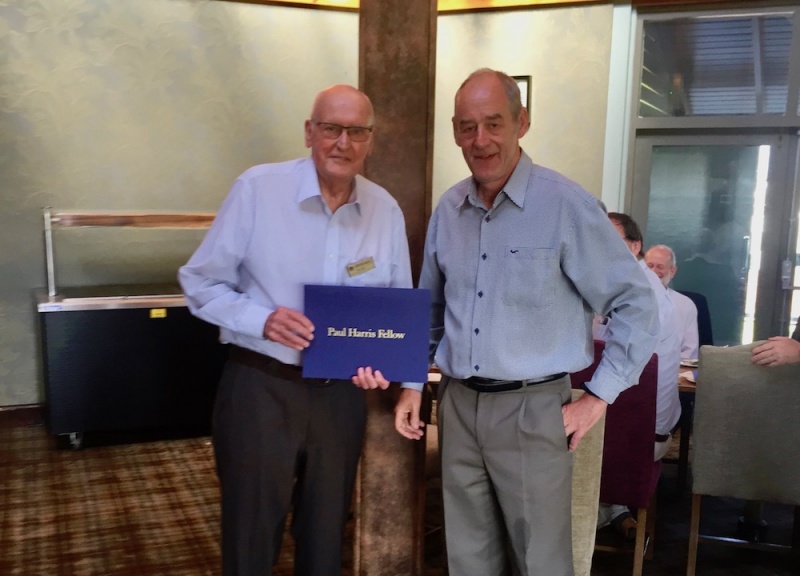 At the last meeting chaired by President Steve Davenhill before he had over the presidency to Paul Simpson at the end of June, Steve was delighted to present Rotary Becket member Ian Hill with a Paul Harris Fellowship. MORE...


December 2017
Great News. Thanks to all who enjoyed a great english breakfast with us and shared some jokes and goodwill. More than £750 was raised in just 90 minutes. Everything helps Rotary Becket to support worthwhile local charities.




Even more publicity for the
Classroom Box Project in Africa

May 2017 More classes benefit from a Classroom Box donation by Rotary Becket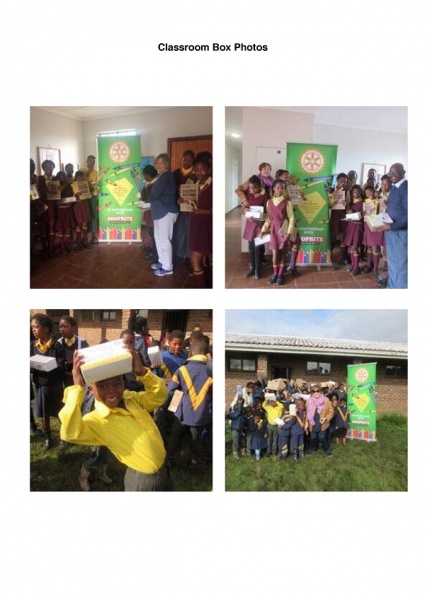 This year 200 boxes of Classroom Materials went to Malawi and 200 to the Eastern Cape in South Africa. The pictures show the children in Ferndale Farm school (bottom pictures) and Ikwhili Primary School Kei mouth (top pictures)

Malawi shipments distributed by Lilongwe Rotary Club
Eastern Cape distributed by Arcadia Rotary Club of East London.

The 400 boxes distributed this year have benefited over 10 000 pupils
Since the start of the Classroom box project by Becket Rotary Club over 1000 000 children have benefited
Here is a local newspaper report about a delivery of a classroom box to
Thobashana Primary School

December 19th 2016 LowDown Refit finished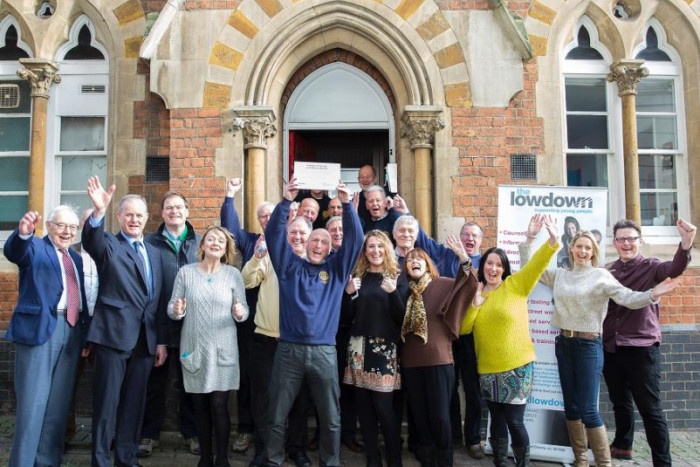 After 3 weeks of work by Rotary Becket Member Terry Atkinson and many extra volunteers from the Rotary Club a complete office refit has been completed. 3 rooms have been created from 2, with new doors added, electrical and plumbing work and compete decoration of all.
Well done to all who helped and thanks to Rotarian Robert Shoebridge who donated all the materials.