ROTARY / INTERACT CHALLENGE
-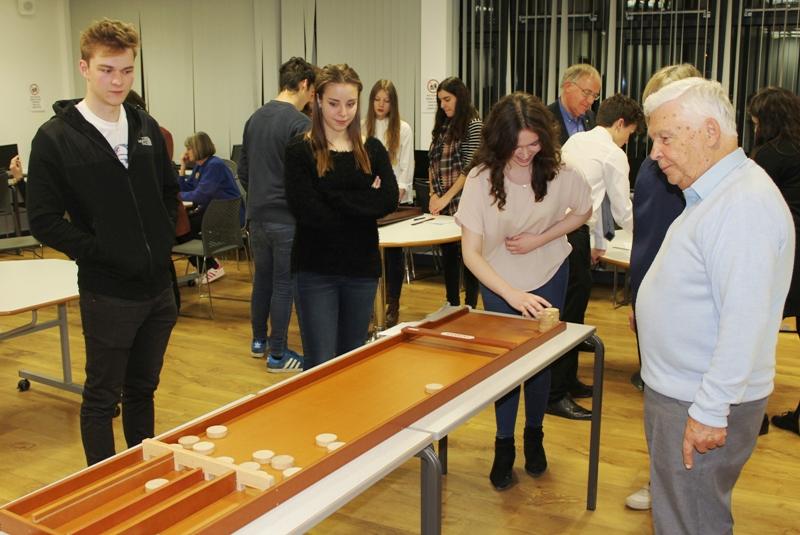 Deepings Rotary V`s Deepings Interact "Minor Sports Challenge"
This has become an annual event and was hosted by Deepings Interact in the
Sixth Form Building at the Deeping School, on Monday 29th February 2016.
A competition of skills in Dominoes, Jenga, Shove Halfpenny, Golf Putting,
plus other games that some Interact members had never played before, turned
out to be a competitive evening.
Over a set period of time, about 15+ members from each Club took up the challenge
to defeat the opposition…. Rotary lost last year and were keen to re-address the situation.
After an evening of Great Fun and Amusement, the event was rounded off with a
lovely buffet and a Celebration of a ROTARY WIN…..
Thanks to the INTERACT CLUB for the Fellowship and their Hospitality….