Our Support for Nepal
A long term project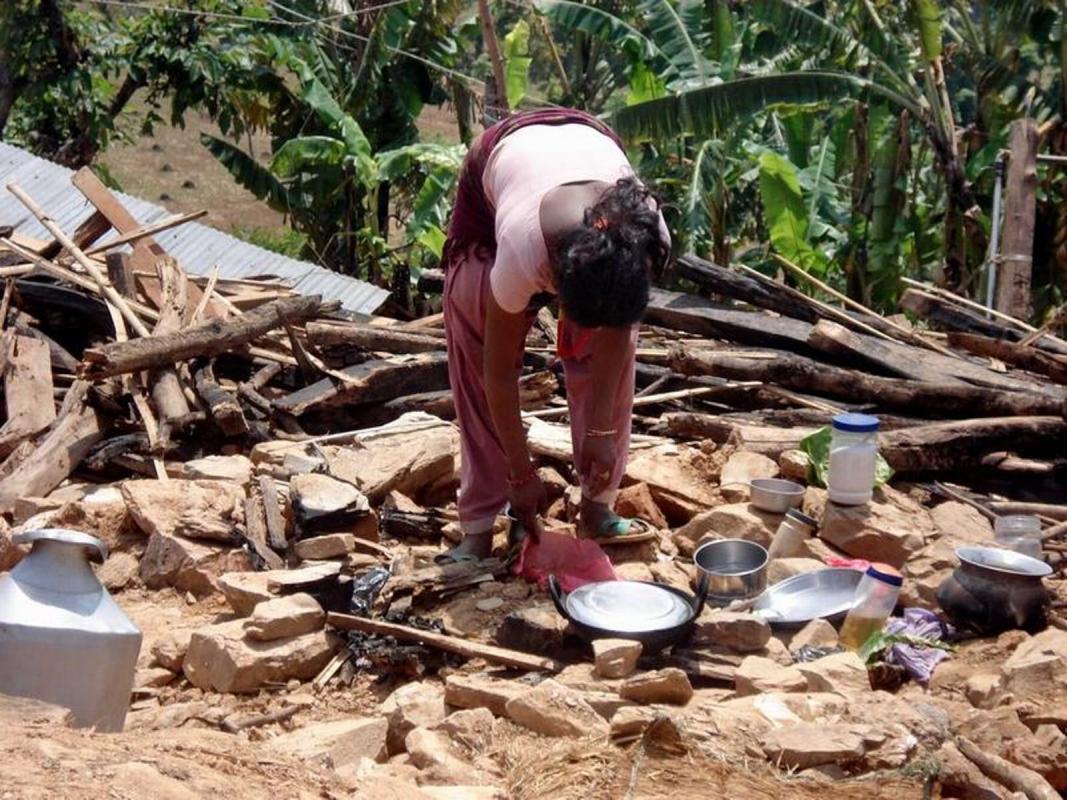 Aid to Nepal
Our club has a long association with Nepal - a country of great beauty with remote communities who ordinarily live in extreme poverty disadvantaged by terrain, climate and lack of natural resources.
Prior to the earthquakes of spring 2015
In the years prior to the earthquakes we had been involved in Nepal in several ways :
taking part in trekking expeditions and assisting the construction of health centres etc
supporting the Nepal Trust by making several donations primarily to help them install renewable energy systems and build health centres in remote communities
providing microloan financing to a scheme run by the Rotary Club of Baglung. The essence of these schemes is to lend small amounts interest-free to local people so they can acquire equipment (eg sewing machines) or livestock (eg buffalo) to enable them to make some economic progress. Monies repaid are lent out to further applicants. We receive regular reports of how the scheme is progressing - all repayments were suspended following the earthquakes, and the scheme was refinanced by us.
Immediate Earthquake Relief
Immediately after the earthquakes of Spring 2015 we raised £5,000 to provide urgent assistance facilitated by our Rotary Club partners in Nepal. Click the button on the right to see what we did in more detail.
Rebuilding Nepal
By a combination of street collections, calendar sales and concerts we have raised further substantial funds to help to rebuild Nepal. We are working with partner charities to provide support in the following areas
Ongoing Work
In providing support for Nepal we believe the following principles are very important :
we try to provide local employment as far as possible - rather than import finished goods into the Nepal we will always try to have the products made or at least assembled using local companies and local labour. This multiplies the effect of the donation.
we partner with charities we trust - who have people on the ground and understand the local issues and priorities. In the period immediately after the earthquakes we relied on the Nepali Rotary clubs to understand what the villagers needed, to organise transport and source materialss at local rates from the best suppliers.
the charities we partner also have minimal (or absolutely no administrative charge - like ourselves) so that we maximise the benefit of every donation made through us.
We organise reports back to us so we can see what progress has been made, with accounts of what has happened to the money we have donated. Our cub members trekking in Nepal can visit sites and see progress for themselves
Its a long term committment but we feel that by focussing so much on one country, and on certain areas and causes within that country, we can make a better contribution..
We are still continuing our work in providing schoolbags for Nepali children. The Juniper Trust is still rebuilding schools, and there are at least 800 children we would like to equip. We will be undertaking further appeals - if you would like to help, you can donate using the button below - we and the people of Nepal would be very grateful :-