Club Charter Night 2016
Celebrating 30 years of Rainhill Rotary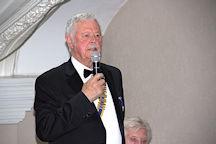 On 20th May 2016 President Richard hosted the celebration of the 30th anniversary of the awarding of the Charter under which the Club was established.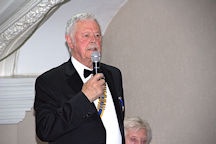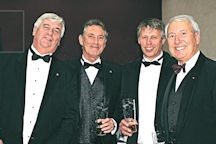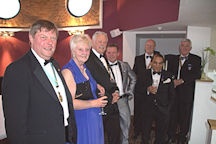 The celebration was held in Larkins Restaurant in St Helens and took the form of a five course meal with entertainment.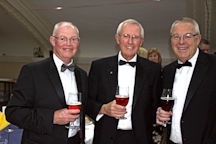 A total of 67 people attended including 38 guests including members of other local service Club, Honorary members Cliff Houghton and John Leach.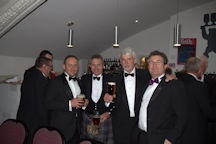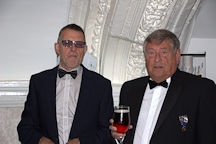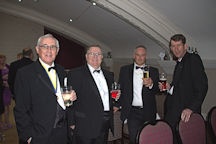 The Club was also delighted to welcome District Governor Nigel Danby, the Presidents of the Rotary Clubs of Prescot, St Helens, Warrington and Widnes.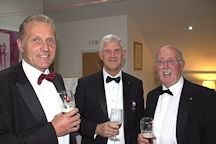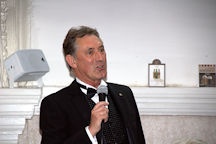 Members were particularly pleased that former members Graham Hughes and Nick Rushbrooke, founder members of the Club, and John Brumfitt.were able to join us.. Both Nick and John are Past Presidents.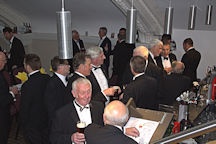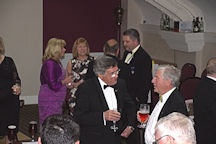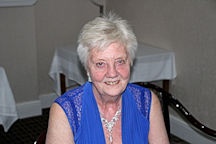 Colin Brannelly and Dave both made toasts which were universally acclaimed whilst President Richard responded appreciatively to the kind comments of District Governor Nigel.

Entertainment was provided by Lester Crabtree who proved extremely entertaining and provided a humorous conclusion to the evening festivities.

The general view was that the event had been very successful and the venue and format were excellent.

Members and guests left the evening well fed and entertained and in good humour.

What more could you ask??