Planting 40,000 crocuses in and around Cambridge
25,000 crocuses will be planted in Queens' Green by the Cambridge Rotary Clubs on Thursday 10th November to support the Rotary campaign to rid the world of Polio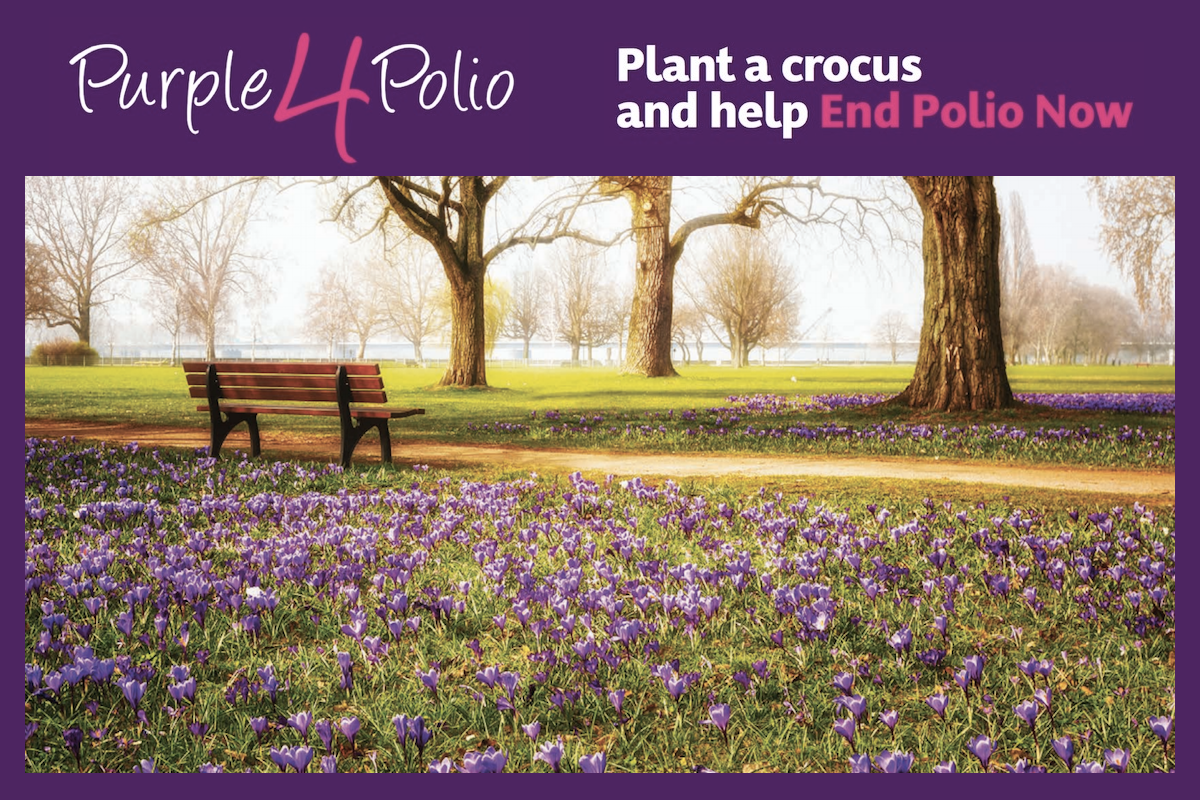 It would be wonderful if you could help us on Thursday 10th November to planet 25,000 purple crocus corms in Queens' Green at the junction of Queens' Road and Silver Street, Cambridge.
Why purple crocus corms? Because the purple crocus is a symbol of Rotary's worldwide campaign to eradicate polio, with its colour representing the purple dye used to mark the finger of a child who has been immunised.
Why so many? Because we want there to be a permanent reminder of what the world wide Rotary movement has achieved. Since Rotary and its partners launched the Global Polio Eradication Initiative over 30 years ago, the incidence of polio has plummeted by more than 99.9 percent, from about 350,000 cases a year to 26 confirmed as of 19th September 2016. To sustain this progress, and protect all children from polio, experts say $1.5 billion is urgently needed. Without full funding and political commitment, this paralysing disease could return to previously polio-free countries, putting children everywhere at risk.
How can you help? By letting us know that you can come to Queens' Green on Thursday 10th November, wearing wellies and ready to help. Just now we are not sure what equipment will be available, but we shall let you know well in advance what you should bring with you.
Who is organizing the event? The four Cambridge Rotary Cubs are involved, Cambridge, Cambridge South, Cambridge Rutherford and Cambridge Sawston. We are all involved in one way or another in planting a total of 40,000 crocuses, spread between Sawston Village College, the new Arthur Rank Hospice, the Community Garden in Nightingale Avenue and Queens' Green.
You can work out the benefit. Just imagine the pleasure we will all gain from seeing the lovely splash of purple in February/March each year, what a sight that will be.
Who to contact? Just send an email to Nigel Neville at nigel.neville@onetel.net