Club support to the Wellbeing Centre, Aldershot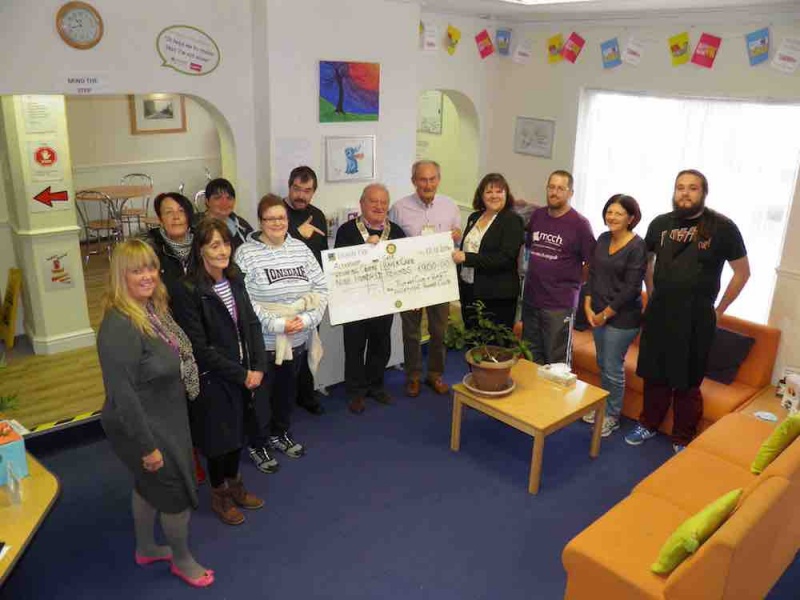 A very welcome cheque, for £900, has been presented by the Hart and Rushmoor Rotary Clubs, to The Wellbeing Centre in Aldershot, to help them develop a music group. The Centre is the mental health hub for the Hart and Rushmoor area, and provides many kinds of support to people with mental health needs in their recovery journey. Workshops, group work – including a very successful drama group – and the provision of information, all take place in a welcoming environment.
Pictured are the President of The Rotary Club of Hart, Stuart Bass, and Rod Dowden of the Rushmoor Club, presenting the cheque to Ruth Webster, the Centre's team leader. The picture is taken against the background of the Centre's walk-in café and includes a number of the Centre's staff and enthusiastic supporters.