Dogs for Good - Talk by Debbie & dog, Reena
Mon 23rd October 2017 at 18.30 - 21.00
Subject: Dogs for Good Speaker: Debbie & dog, Reena.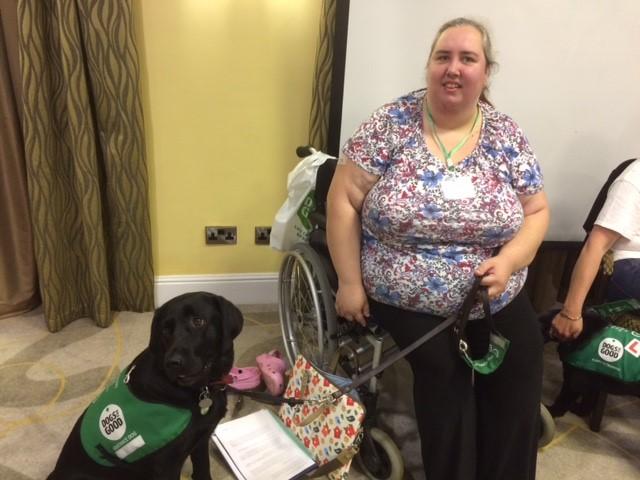 Debbie Moore gave us an insight into the work of Dogs for Good, which used to be called Dogs for Disabled but was renamed three years ago. Debbie brought Reena along, her own dog from Dogs for Good.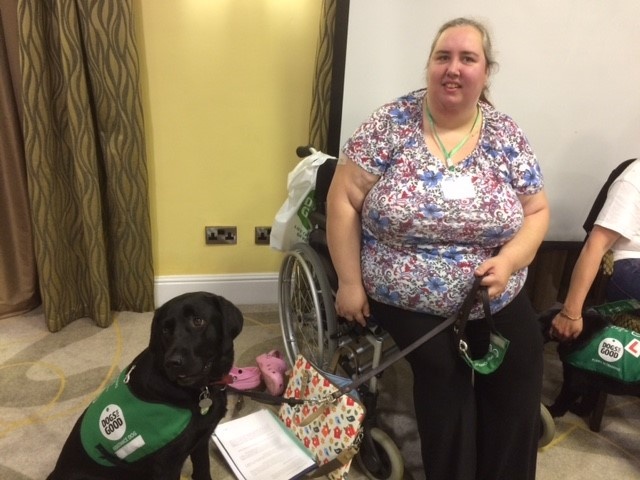 Drawing her own experiences, Debbie explained how dogs are selected, trained and paired up with 'clients', and how those clients are trained to use/control their dog. The dogs have a significant positive impact on their clients, and their family and friends.
Dogs for Good is a charity, which does not receive any government funding. With over 1,000 dogs each costing £20,000 over their lifetime, it is easy to see that fundraising is important to the charity.