United against Polio
Wed 8th March 2017 at 16.00 - 17.05
The two Rotary Clubs in Billericay join Rotary clubs across the UK in having Tea at 4pm March 8, to raise funds for the Purple4Polio appeal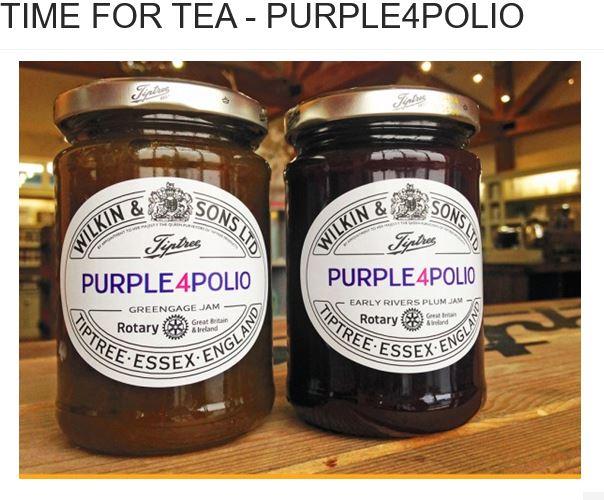 When it comes to supporting a major Rotary cause, our Club never flinches from the battle. Particularly in the fight against polio. On Wednesday March 8 we will gather in St Mary Magdalen in the High Street for a Purple4Polio Tea Party commencing at 4.00pm.
On that day and at that time, Rotarians from our club and the Rotary Club of Billericay Mayflower will join Rotarians across Britain and Ireland to take a break for tea and jam to celebrate a historic milestone: their dramatic success to date in the ongoing campaign to rid the world of polio.

Rotary Clubs across Britain and Ireland plan to host simultaneous Purple4Polio Tea Parties. The tea parties will all begin at the British tea-time of 4pm.