First Scents of Spring !
Mon 20th February 2017 at 10.00 - 10.00
Feb 2017: Hyacinths for the Blind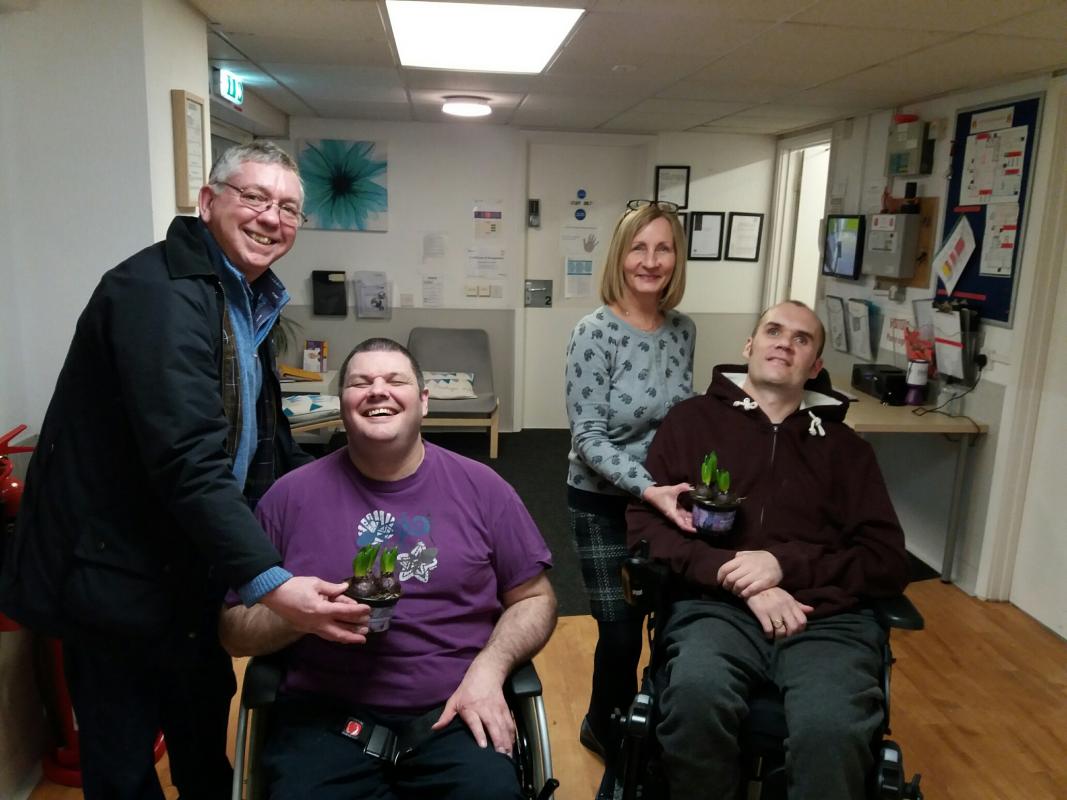 The Rotary Club of Ossett and Horbury Pheonix Rotary Club joined forces last week to deliver hyacinths to 82 blind or partially sighted Ossett and Horbury residents. Each received a pot containing 3 hyacinths bulbs, which are given because of their strong perfume and fresh spring appeal. The clubs have traditionally delivered the bulbs on or about Valentine's Day. Sight Aid, a local Outwood based charity, provides the clubs with details of the local Ossett and Horbury residents who are partially sighted or blind and Rotarians from both clubs deliver the pots personally.
Rotation Peter Williams said "Ossett Rotary has been giving Hyacinths to the blind and partially sighted for many years, indeed one lady I saw this year said she had been receiving them for over 10 years and she added how much she looked forward to getting the bulbs. The bulbs are given to both ladies and gentlemen and there is genuine joy shown when they are received".
The photograph shows Dr Peter Williams from Ossett Rotary Club giving the bulbs to two residents of York House in Ossett. From left to right:
Dr Peter Williams, Mr Jonathan Ittig, Ms Helen Holt (manager, York House) and Mr Lee Hirst.