WW2 operational airfields in the UK
Read the story behind this map and visit any of the operational WW2 UK RAF and USAAF airfields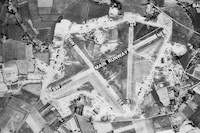 Introduction
This site has been compiled in order to help researchers into the role of Allied Air Forces in the colossal effort of defending and fighting for these islands in the 1940s.
It also helps keep alive the memory of those thousands of airmen who lost their lives in the Allied cause.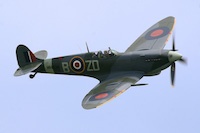 To those researchers who wish to follow up and see something even more tangible, the Imperial War Museum at Duxford is worth a visit as it contains records and aircraft from those dangerous days.
Good Hunting
Rotary Club of Cambridge
April 2017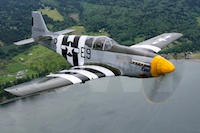 Acknowledgements
We have used a variety of sources to compile this information and we are grateful to the following invaluable sources for providing confirmation and reassurance.
East of England Tourist Board USAAF Airfields. Official Map.
The Squadrons of the Royal Air Force. James J Halley. Air Britain.
Airfields of the Eighth, Then and Now. R A Freeman. After the Battle.
UK Airfields of the Ninth, Then and Now. R A Freeman. After the Battle.
World War 2 Airfields. P Birtles. Ian Allan
Airfields of Britain Conservation Trust http://www.abct.org.uk/
Air of Authority - A History of RAF Organisations http://www.rafweb.org/
Disclaimer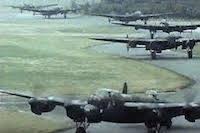 A major component of this database and map has been the establishment of the exact location of all the airfields listed and the individual squadrons based there during the WW2 years.
This has been done with the considerable help of Google Earth and any errors are ours entirely.
Please contact us should you find any error that has been made.

Map and database
See the full map in a new page by clicking this link
The database used to compile the map is available for airfield research by making a request via the secretary of the Cambridge Rotary Club by emailing cambridgerotaryuk@gmail.com
Visiting Rotarians
Visiting Rotarians might like to make contact with Rotary clubs in District 1080 which covers most of East Anglia by clicking this link. RIBI and the clubs in the whole of the UK can be reached by clicking this link..
The longer story
The Rotary Club of Cambridge has a continuing interest in this subject. We supported the establishment of a Founders' and Rotary Room in the American Air Museum at Duxford, officially opened in 2001 by General W Hess of the American Airforce in the presence of nearly 1000 Rotarians from all over East Anglia and beyond. The level of interest led to the development of a database of USAAF airfields with local Rotarians as contacts. This has attracted ongoing interest and has encouraged us to assemble a Google Map which you can see below, of the operational USAAF and RAF airfields in Great Britain along with the many units, based at each site at some time during the war. Hopefully, this will serve to assist WW2 veterans and their families to trace, and perhaps visit, the locations where they served.
Over the wartime period, priorities, residents and aircraft changed but memories of the visitors and their hosts have remained.
This part of the website has two purposes. It serves as a homage to all the young men, who lived amongst us, risking their lives and all too frequently losing them.
The second is to provide an information source so that the precise location and its occupying flying units can be easily traced by family and friends of members of the RAF and USAAF who served in Great Britain during WW2.
Concentrated in Eastern England were about 250 airfields, some are still active military bases or even commercial airfields, using the original runways and hangars. However the majority were returned to agricultural use and the reinforced concrete runways and hard standings removed as well as the buildings built to house aircraft and workshops as well as the thousands of servicemen who made up aircrew, technicians and support staff.
In some cases, surviving traces can be found, a watchtower or a hangar or a concrete hard standing of characteristic shape. Unnaturally long straight lines aligned roughly SW to NE can also be a giveaway in the otherwise characteristic agricultural countryside, the Google Earth view from above makes it easier spot.
At some of the sites are memorials; near Cambridge is the Cambridge American Cemetery and Memorial and also Duxford airfield, now part of the Imperial War Museum.
East Anglia has many memories and souvenirs of those difficult and dangerous years but is not alone as difficult and dangerous operations were initiated from all over Great Britain.