Rotary Charity Golf Day 2017
Nailsworth Rotary's 5th annual charity golf day was held at Minchinhampton Golf Club on Friday 21st April 2017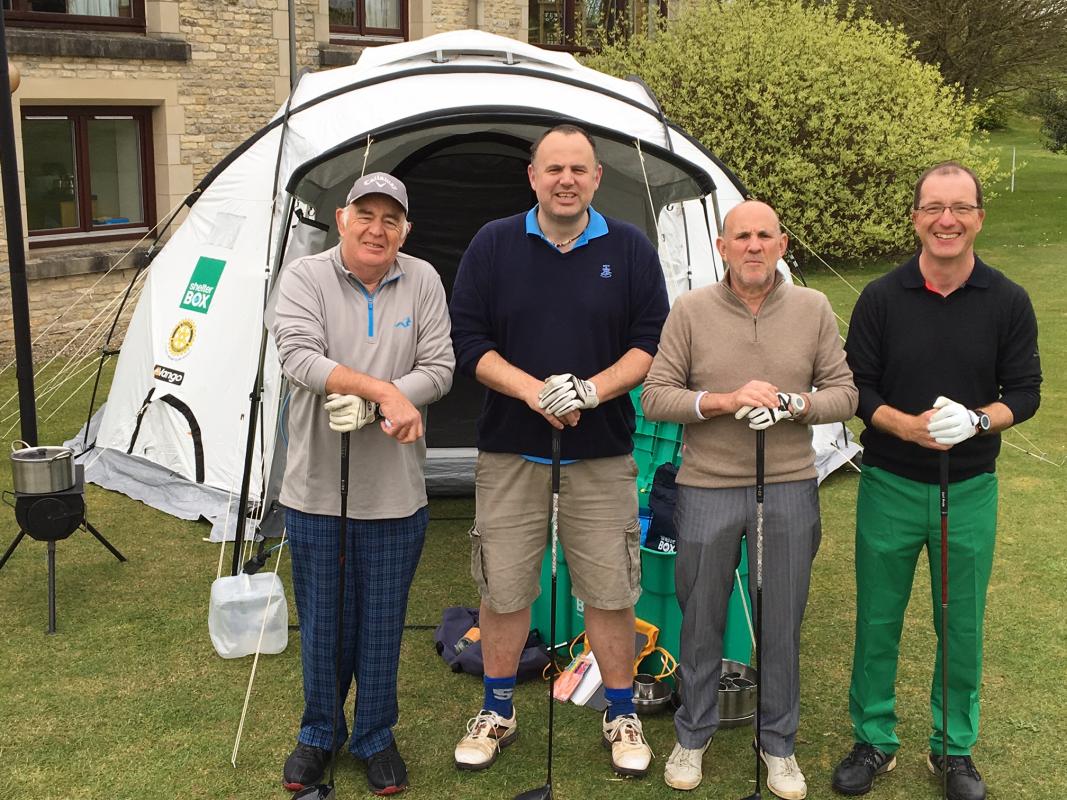 This year's Charity Golf Day was a great success, and raised over £3,100 which was donated to three charities: GWA Ambulance, MIND and ShelterBox.
A total of 52 players took part, in 13 teams. The winning prizes were shared between two teams which both scored 90 points:
Pat Bugby
Malcolm Snelling
Lizzie O'Dell
Phillip O'Dell
Pam Margrett
Hazel Jones
Maxine Alle
Jayne Meehan
The third prize was won by:
Terry Dwight
David Leeson
Chris Sadler
John Dennis
The longest drive was won by Mike Dorey and the ladies' longest drive was shared between Sue Marchand and Lizzie O'Dell (no relation to Liz Odell in Nailsworth Rotary).
The raffle raised £749, and the auction raised £200. One of the most attractive items to be auctioned was a pair of Ray-Ban sunglasses donated by Bailey Eye Care of Nailsworth; these retail at £125 and went at auction for £70 to Jane Roche.
We would like to thank Tetbury Audi, our sponsors, and all of the Nailsworth traders who donated raffle prizes. The day was run by Nailsworth Rotary, many of whom donated prizes and helped out on the day.