Overgate Garden Party 14th July 2017
Pig races are the next big thing!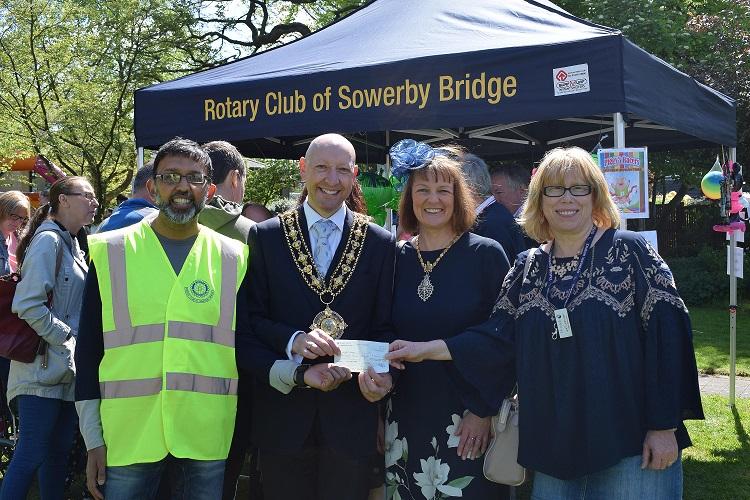 Show related pages
Rotarians and friends manned our Pig Race stall at the Overgate garden party on Sunday when we raised over £340 to help with their funds. It was a great day and as well as racing pigs we sold loads of kids novelties as a trial for the bike show to determine the best sellers.
Our President, Shabir, presented a cheque to Janet Cawtheray, CEO of Overgate, in the company of the Mayor of Calderdale on one of his last official functions of the year. The cheque was for £1000 as initial donation from the joint Rotary Navigation Walk held earlier in the year on 2nd April 2017.
The Navigation Walk is a splendid flat walk almost exclusively on the towpaths of the Hebble, Calder, Huddersfield Narrow and Broad canals. The walk also takes in the canals from Marsden to Cooper Bridge which was much appreciated by those who walked that section in previous years.