Derek Young .An obituary
Wed 14th June 2017 at 20.03 - Thu 30th November 2017 - 21.00
An obituary for Derek young a former member of the club.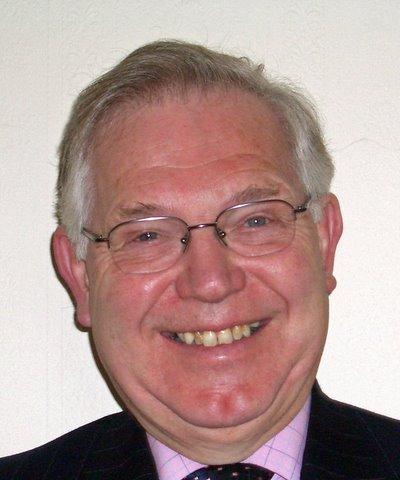 DEREK YOUNG J.P. M.B.E.
Derek joined our Rotary club in 1993 , his classification was Trade Associations .He resigned from the club about two years ago and went to live in Hull near his daughter. His death was reported recently ,aged 75 and his wife pre deceased him in 2009.
Derek was born in South Shields and completed his education at Winteringham Grammar School and entered Forrester Boyd. Moving to Grimsby Fish Merchants Association as an accountant , eventually becoming Financial Director to Grimsby Fish Dock Enterprises and in 1990 helped with the construction of the new fish market
He worked tirelessly for various fishing charities especially the Mission to Deep Sea Fishermen and was a trustee of Grimsby Fisherman's Dependant Fund. He had been chairman of the League of Friends for Grimsby Hospitals. He was well regarded for his work in the fishing industry and with his charities. Derek was a quiet person and a gentleman.The were a number of tributes in the local newspapers.
The following tribute is from Keith Burnett.
I only knew of Derek before his induction as a member of our Rotary Club by virtue of the various reports of his achievements in the local newspaper ,I did not know the man behind the name.
I found him to be a quiet sensitive man, almost shy you might think, at first but very kind and caring and always with a ready smile. He was indeed a very gentle man and a true gentleman.
Derek was a very genuine person, someone who could be relied upon, so coupled with his qualifications it is no surprise that he was both successful and held in high esteem in his professional activities which proved highly beneficial to the fishing industry and thus to Grimsby but also nationally.
He also applied his caring nature to his commitment in service to the Royal National Mission to Deep Sea Fishermen an organisation he really cared about. He was a very committed family man and was so very proud of his son and daughters respective academic success together with subsequent professional achievements. Derek was devastated when he tragically lost his beloved
wife ,Jean ,to Legionnaires Disease in 2009,a loss he never really recovered from ,so strong to their bond.
In the latter period of his life and during his illness his daughter ,Fiona, devoted herself to her father's welfare, and becoming his nurse and carer to the end. At the funeral she paid a wonderful and very moving tribute to her Dad ,which I'm sure could not be bettered.
Rest in Peace Derek, united with your Beloved wife, Jean.
.