Evening meeting with partners and guests
Wed 29th November 2017 at 19.15 - 22.00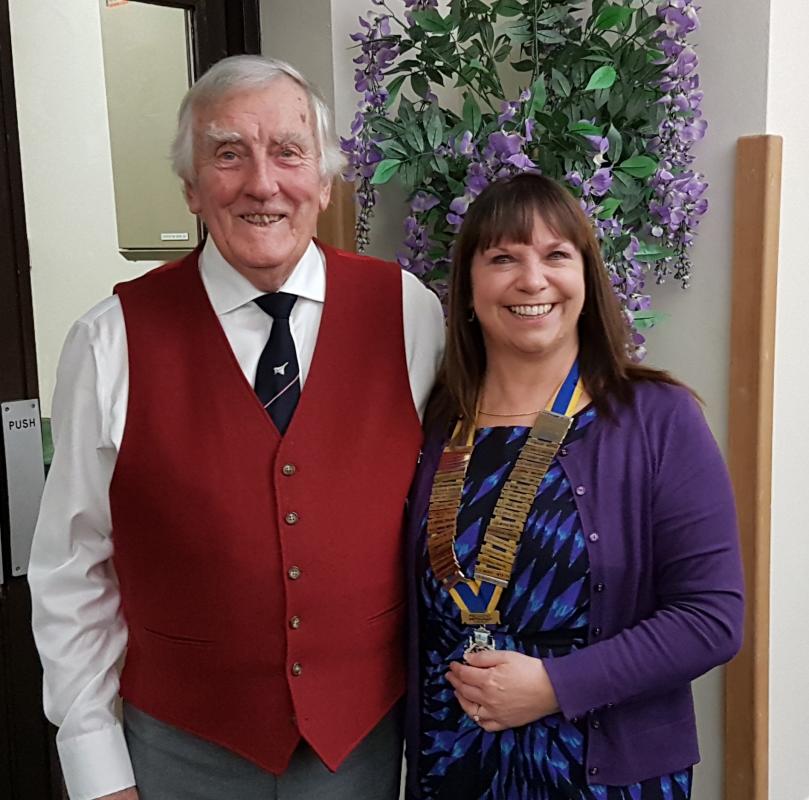 After dinner on Wednesday 29 November 2017 members, their partners and guests enjoyed a talk from
retired Test Pilot
Alan Smith in aid of his chosen charity Wiltshire Air Ambulance.
84 year old Alan recounted the many different types of aircraft
he had flown and characters he had met over the course of his 50 years as a pilot, including his time as the youngest of the ten test pilots under Captain Brian Trubshaw throughout the development of Concorde during the 1970s. Rotary President Catherine Cadogan congratulated Alan on his remarkable career and thanked him for his
entertaining
presentation.