Buddy Project
Progress with our district grant aided project to support an assistance dog, Club members are helping to socialise dogs by having a dog for up to a week at a time.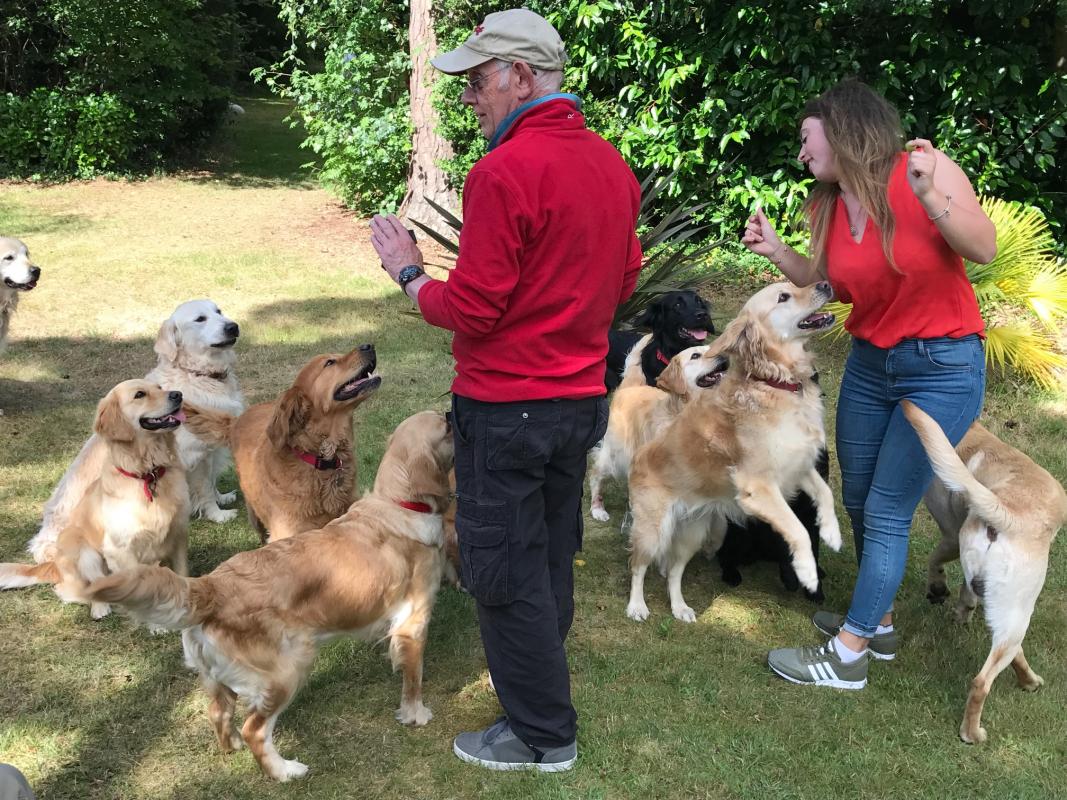 Chris Rhodes, foundation Chairman, attended the Woofability Garden Party Fund Raising Event. It was well attended with over 250 attendees made up of socialisers, puppy parents and individuals who have had their lives enhanced by these wonderful dogs. In addition there were the dogs of all shapes and sizes who quite frankly had the best fun of all. There was a great selection of cakes and soft drinks, various stalls and entertainment by a female duet. A very pleasant way to enjoy a summers afternoon.
I understand that the event was a huge success and raised over £1,300 for the charity. I for one took Banksy a 15 month old black flat coated retriever that I was socialising for the weekend. Lucky for me he came and found me towards the end as there were a number of similar dogs who all looked alike. I also saw many of the dogs I had socialised in the past and chatted to their current socialisers and previous puppy parents who all had positive stories to tell. I for one will attend next year if invited.
Bransgore Rotarys involvement is as a result of the Club sponsoring the purchase of a puppy and funding of his training over a three year period. The club named the puppy Buddy and he is now some 15 months old. I will put further details of his story and progress to date on this site shortly.