ROTARY DISTRICT CRUSADER CUP CRICKET MATCH
Wadebridge Rotary Club sponsored Wadebridge School's Under-13 cricket team.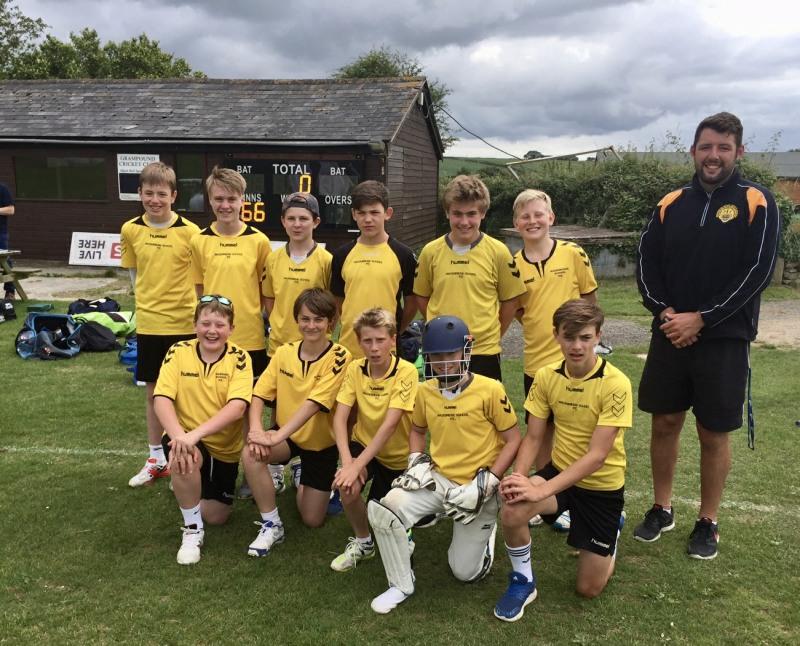 Rotary District Crusader Cup ; Under 13's 20:20
Wadebridge School Under 13's cricket team, sponsored and supported by Wadebridge Rotary Club, having swept all before them in the earlier rounds, came up against a very professional and immaculately turned out team from Truro School..
Wadebridge batting first found the pitch and their excellent bowlers difficult to score on. With wickets regularly falling Wadebridge were bowled out for an under par score of 66 .
The Truro openers closed on the total and, despite a few very late wickets, reached the total needed of 67 with several overs to spare. They are to be congratulated for a very slick efficient effort.
The match was supported and cup and certificates were issued by Rotary District representatives.
Wadebridge Under 13's can hold their head high, despite this loss, for their excellent earlier efforts and the game way they stuck to their task in this match. Their general demeanour and good team and friendly spirit are a real credit to the school.
Picture by Nick Pickles and approved for publication by Callum Wilson, Cricket Master