School in a Bag
Working with Hassocks Infant School to help deprived children across the world.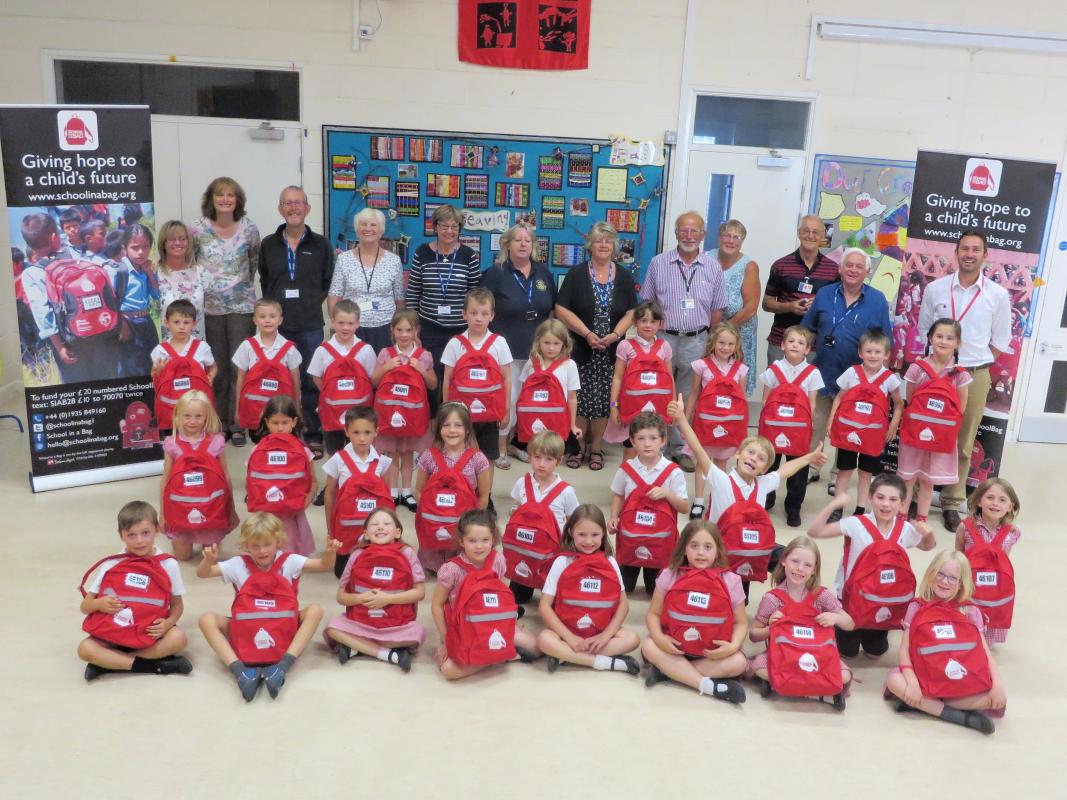 ROTARY AND HASSOCKS INFANTS SCHOOL COMBINE TO SUPPORT
DEPRIVED CHILDREN
For the fourth successive year the Rotary Club of Burgess Hill and District and Hassocks Infants School have collaborated to supply learning resources to deprived children worldwide.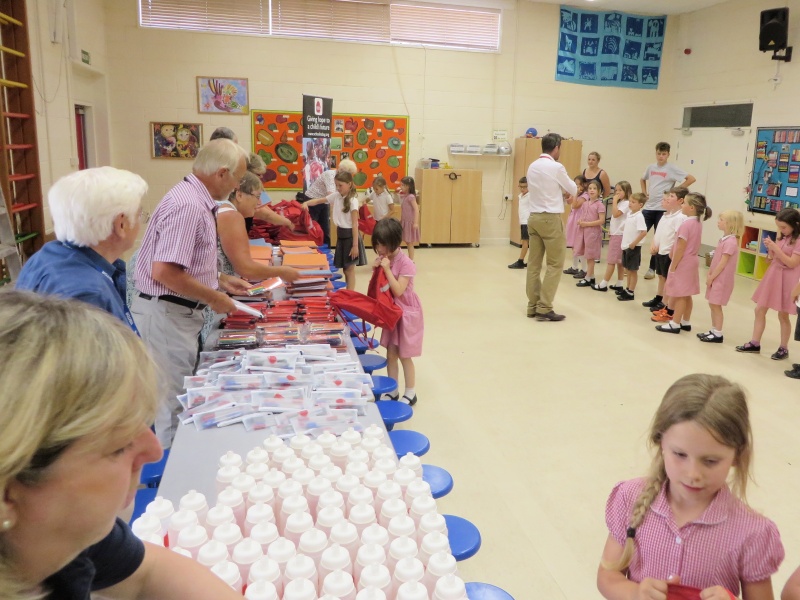 Year 2 pupils at the school organised fund raising activities in support of School in a Bag (SIAB), a project run by the Piers Simon Appeal charity which delivers school bags to deprived children all around the world. Each bag contains learning resources to enable children to write, draw, colour, calculate, express themselves and above all learn, giving them the opportunity to enjoy a better life. The bags also contain a bowl, a plate and a water bottle to enable children to have a meal during the school day. The Piers Simon Appeal charity, established soon after the tsunami which devastated countries around the Pacific rim in 2004, launched the SIAB project in 2009, and since then over 80000 bags have been delivered in 35 countries.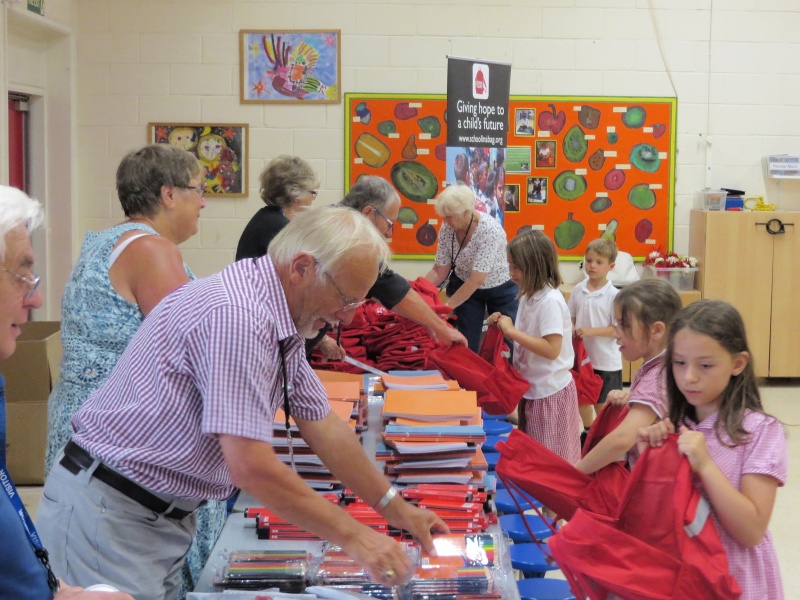 Luke Simon, the founder and CEO of the SIAB project, visited the school on 17 July to supervise the pupils packing 90 school bags funded jointly by the children and the Rotary Club. Having thanked the children for raising funds he explained the reasons for supplying learning resources to deprived children all around the world, emphasising that they had few if any of the items in the bags and the importance of helping them to learn. He also said that in some very poor countries there were no school buildings and so children had to be taught in the open air. The headmistress, Mrs Jeannie Hughes, was only too well aware that supporting SIAB helped her pupils understand that there were so many children in the world far worse off than they were.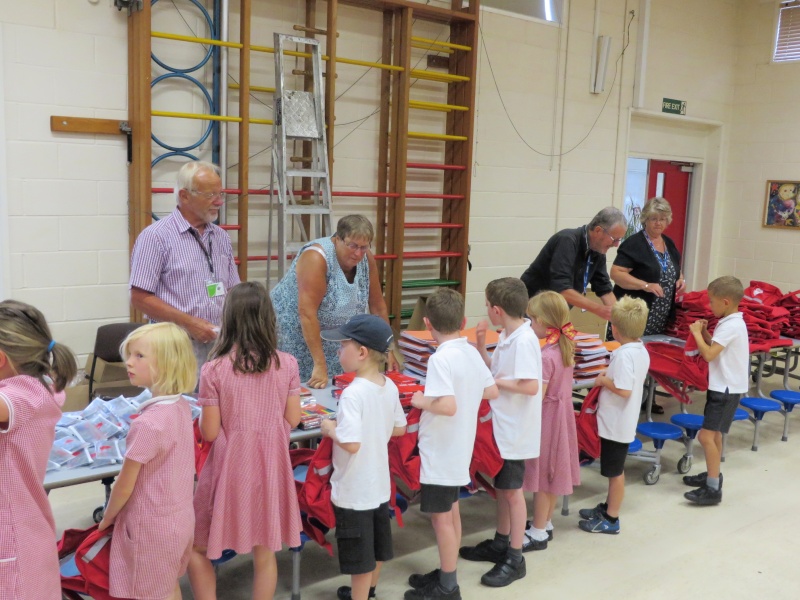 Jenny Theobald, the Immediate Past President of the Club, said that 'I am delighted that Hassocks Infants School has again collaborated with the Rotary Club of Burgess Hill and District to support this excellent project, and that arrangements have already been made to continue this collaboration next year'.
The Rotary Club would be pleased to talk to schools and groups about the School in a Bag project (www.schoolinabag.org) . More information about this or any other aspect of Rotary can be found on the Club's web site (www.therotaryclub.co.uk), or obtained by contacting the Secretary sec.bhrotary@gmail.com