The Meppen Club, our twin
Linking with our Rotary friends in Germany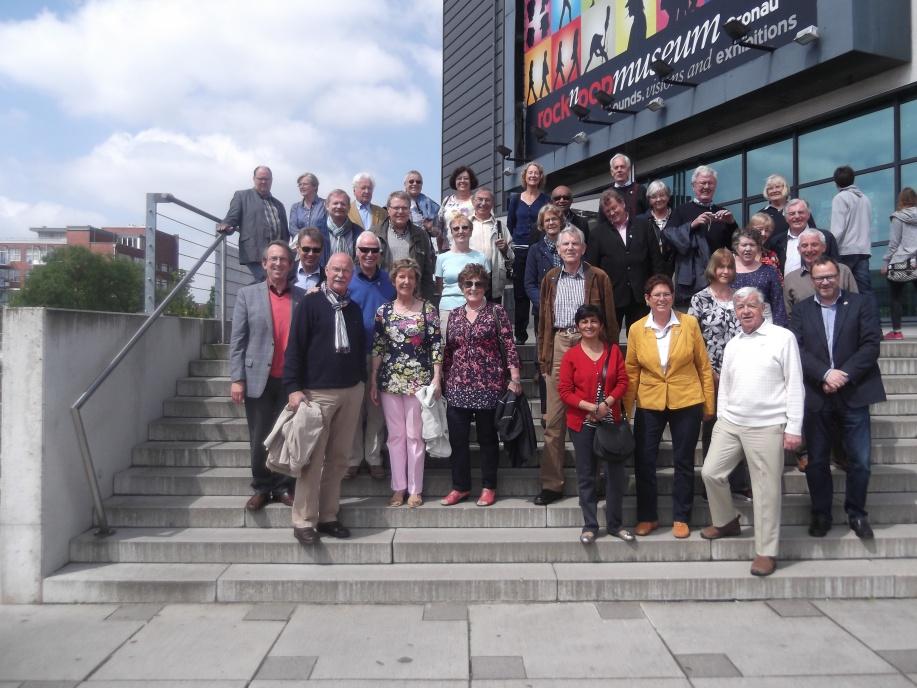 In May every year we enjoy an exchange with the Rotary Club of Meppen who are based in North West Germany near the Dutch border. One year we visit and stay with their Club members and the following year they come and stay with us for a long weekend.
The exchange started thirty years ago and has proved to be one of the highlights of the year. When we travel to Germany we stay with Rotarians and their families and they take us to many of the interesting places in Lower Saxony. The main event of the weekend is a grand evening meal where the two speeches are limited to only three minutes each!
Over the thirty years many of us have built long standing relationships with our hosts and their families.
The picture, shows us and our Meppen friends outside the Rock and Pop Museum in Cronau, near Meppen.
In May 2018 a number of our members and spouses are once again off to enjoy a wonderful weekend in Germany.