Our Rotary Christmas Collection
Wonderful result of our 2017 Christmas Collection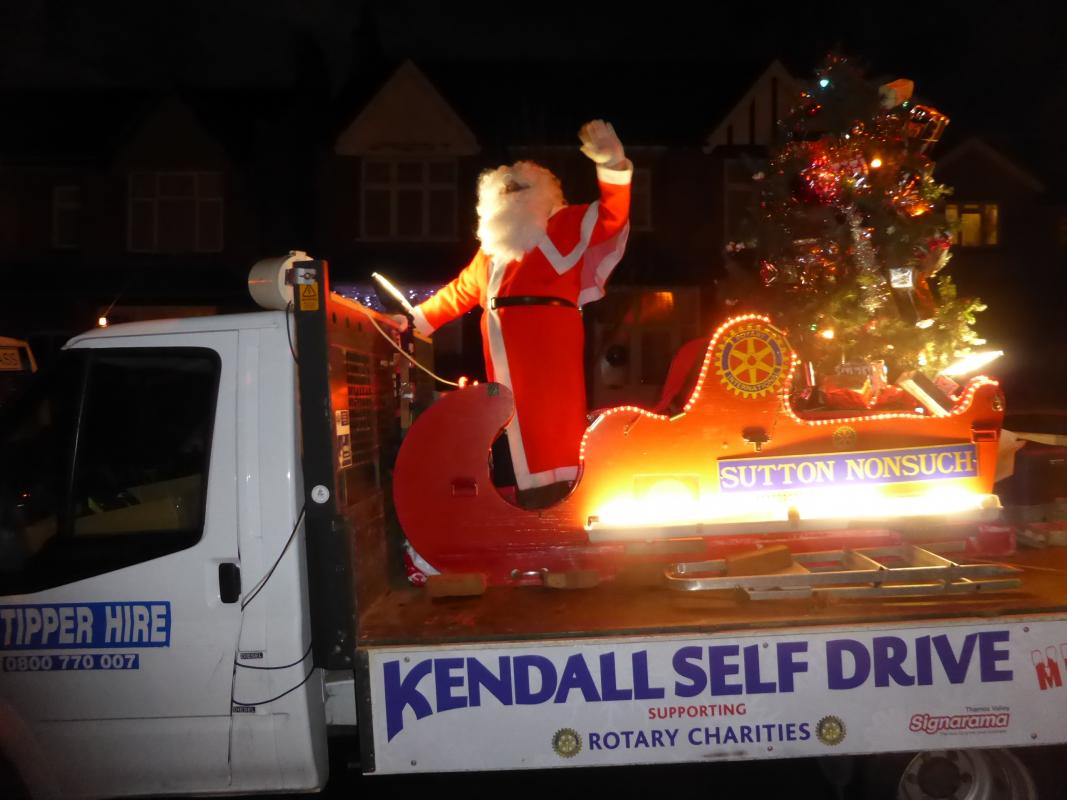 We would like to thank all those residents in Cheam Village, North Cheam, Stoneleigh, Worcester Park and Sutton who gave so generously to support local and international charities during our 2017 Christmas Collection. Just how amazingly generous everyone was is shown by the amount collected.
A magnificent £10,464.
Your support will enable us to present cheques to many charities during the coming year.
Thanks must also go to the managers and staff of Sainsbury's in North Cheam and Tesco's on the Sutton By-pass for allowing us to collect outside their stores. We also are very grateful to Kendall Cars for providing us with a lorry to carry our sleigh and Issac Parker Creative Services Ltd who enabled us to put a GPS "Tracker" on Santa for all the evening routes.
"Every year we look forward to your arrival" is a comment often heard from delighted residents.
Once again - MANY THANKS
Ho ho ho