Mark Webb Chairman CCG
Sun 1st October 2017 at 15.01 - Wed 31st January 2018 - 23.55
A report on our lunchtime speaker.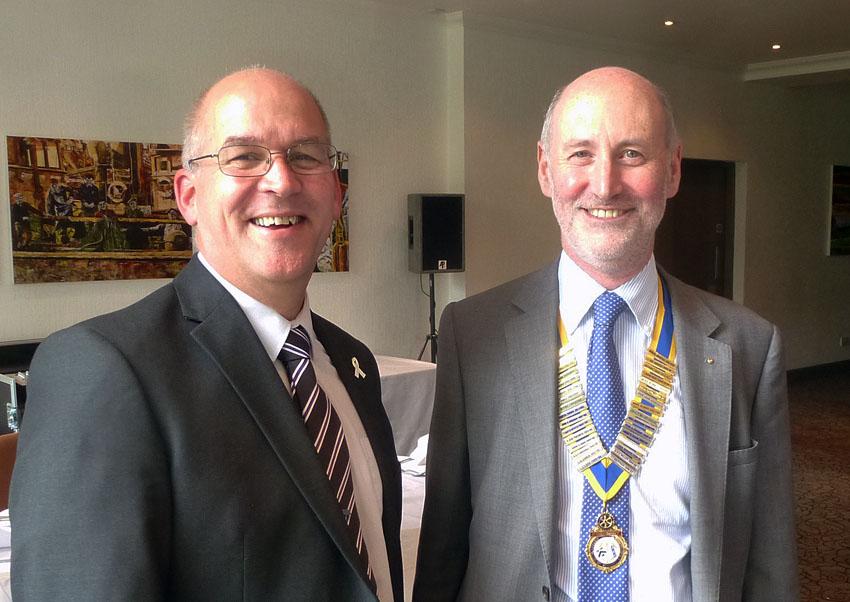 Today's speaker was Mark Webb,Chairman of the Clinical Commissioning Group (CCG) for North East Lincolnshire,which has a budget of £275 million, and purchases care for our health community.
"Its no good just grumbling from the side lines"said Mark,I am a firm believer in rolling up your sleeves and getting stuck in and contributing. That is why I became chairman. I have no health qualification or background in health and it gives me an opportunity to question all professionals. The CCG gives GP's the opportunity to purchase health care for the local community.
Unfortunately the NHS has been treated as a political football over many years, witness the many reforms to the service. But we must all face the facts that we are living longer and therefore we face some difficult choices.So;
Cannot withdraw money from services,
what we did 25 years ago is questionable and we need to look at how health care is delivered.For example we had to centralise the stroke unit to Scunthorpe (a difficult decision )but the outcomes have improved.
One of challenges includes not only nurse and doctor vacancies, but over the next 10 years 45% of our GPs could retire. We need to recruit from out side the UK.
For the CCG our demands are increasing but money is decreasing.
Mark mentioned that our local hospital was in special measures and had not been managed well for some time.
For the future (and its not far away) we need to take responsibility for our own health, we need good clinicians, prevent people getting into hospital, deliver care in the community, GPs could prescribe a change of life style by eg gym sessions, community activities etc.To achieve this, we need to inform the public through information campaigns.
We have a challenging agenda.