Local Rotarian visits a Bucharest Rotary Club
Wadebridge Rotarian Nick Pickles, on a recent trip to the city of Bucharest, visited The Old Court Bucharest Rotary Club, which is one of only 7 in Bucharest (population 1.8 million), and which meets in the Hotel where the Pickles were staying. The Clubs were only formed after the '90's revolution overthrowing Communism. The Club is very similar in size to Wadebridge Club, with some 34 members – 30 men and 4 women.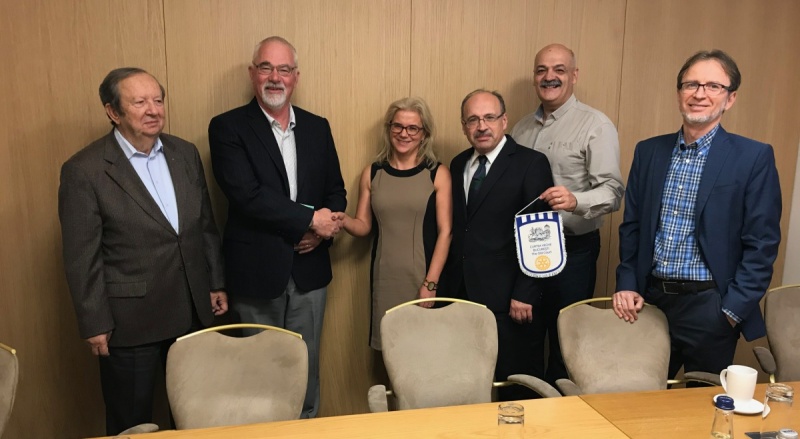 One rather nice connection is that the immediate past president of The Old Court Bucharest Rotary Club, visited St Michael's Mount a little while ago and really loved Cornwall! It's a small World.
Nick's picture (courtesy of Jane Pickles) was taken before the Club Meeting proper, with most attendees still to arrive.