Kent College Interact induct new Presidents
Mon 13th November 2017 at 09.00 - 09.00
Each year the new members elect two new Presidents for their Interact Club to guide them through the next year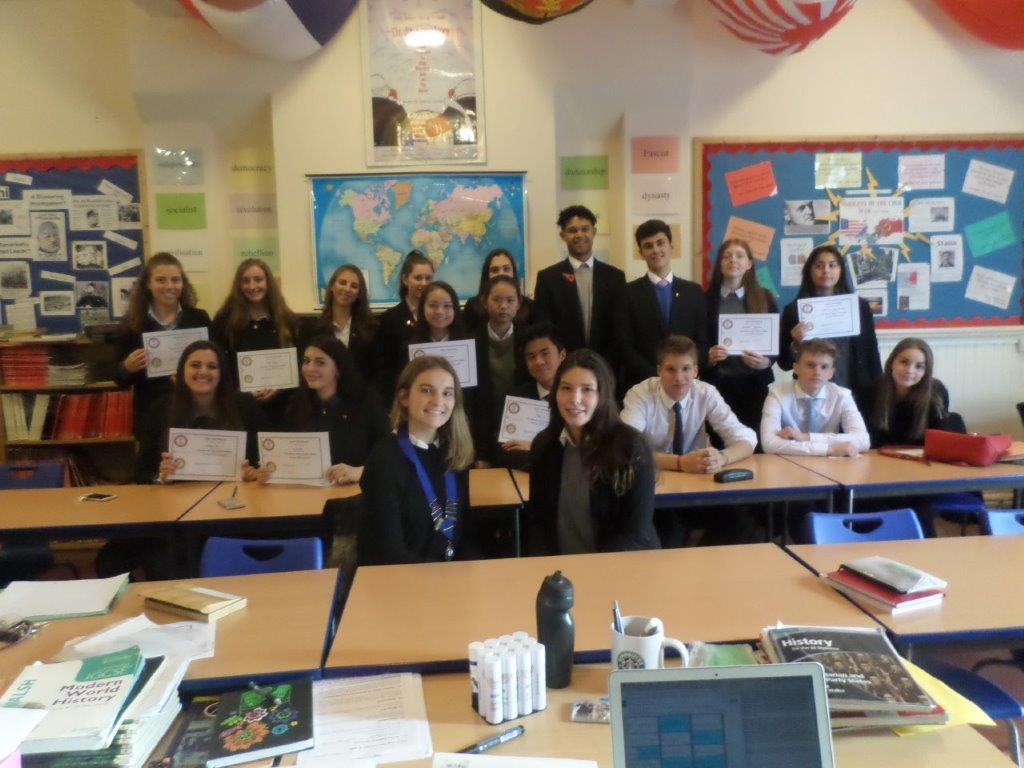 This year it is Charlotte Letley and Elena Badell who take on the leadership roles and wear their regalia with pride.
All members receive a membership certificate and Rotary pin to show they took part and we hope it will encourage them to take part in other Rotary organisations as they progress through their lives.
They are a very energetic Interact Club and stage a wide range of events during the year to promote their choices of projects and raise funds to donate to them.
We wish them every success for the coming year.