2017 Santa's Sleigh Photographic Competition
See the winning entry
The Rotary Club of Chesham have run a photographic competition this Christmas The competition is now closed and judging has taken place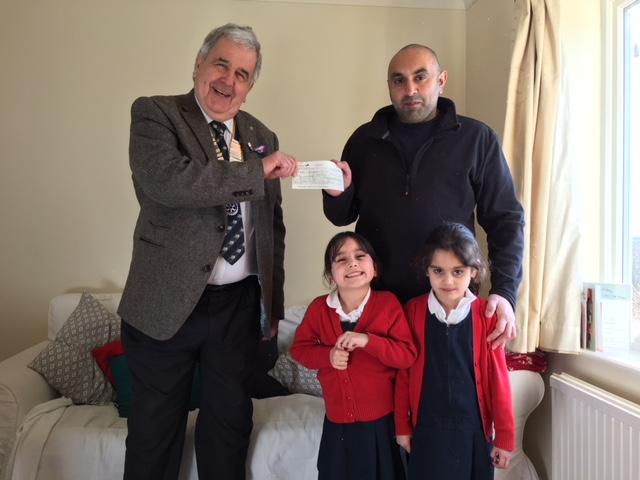 Chesham Rotary Club President Jon King is shown presenting the prize, a cheque for £50 to Tahir Hussain of Chesham who took the winning photo of his twins with Santa in his Sleigh in Chesham Broadway. Congratulations to Tahir and his family.
Thank you to everyone for taking part.
The Winning Entry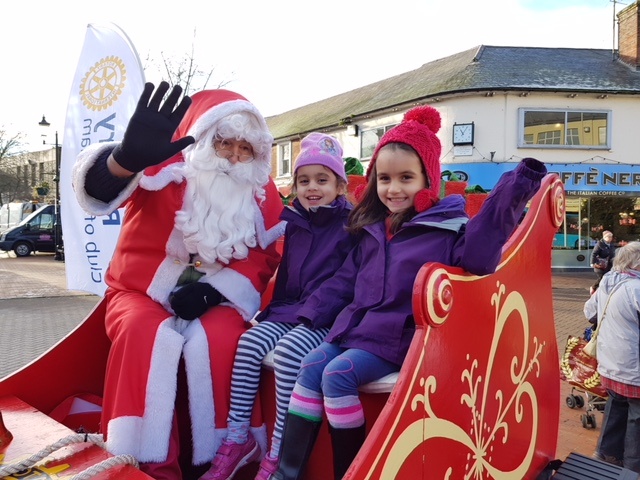 ---
2017 Santa Photographic Competition Details
Competition now closed
You are invited to submit photographs of Santa with or without his Sleigh and encouraged to include a child or children with Santa.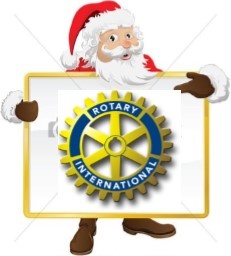 You can collect an Entry Form from Chesham Town Hall or Chesham Library. You may also drop off your photograph and entry form at the Town Hall or Library. The photographs should be a minimum of 7 inches x 5 inches. If you wish you can submit your photograph, JPEG's only, and entry form direct from your 'phone or device, all details are on the entry form.
Closing date is Saturday 23rd December 2017. There will be one prize of £50 for the winning photograph and the winning entry will be announced in early January.
We will also announce and display the winning entry and other photos of note in the Library as well as on the Rotary Club website.
Download an entry form here
Conditions of Entry:
1. The competition is open to all.
2. The image should contain Santa and/or the sleigh.
3. The photographs should be a mimimum of 7 inches x 5 inches
4. Where any image submitted includes children we will assume that the author is either the parent or guardian of the child or has the consent of the parent or guardian to submit the image.
5. The decision of the judges will be final.
Entries may be submitted by depositing prints at the following locations:-
Chesham Town Hall or Chesham Library (Please write your name and contact details on the back of the photo).
Or by email to cheshamrotaryclub@gmail.com (jpeg only)