Donation to the Sunrise Centre at Treliske Hospital
£1500 donated from Wheels 2017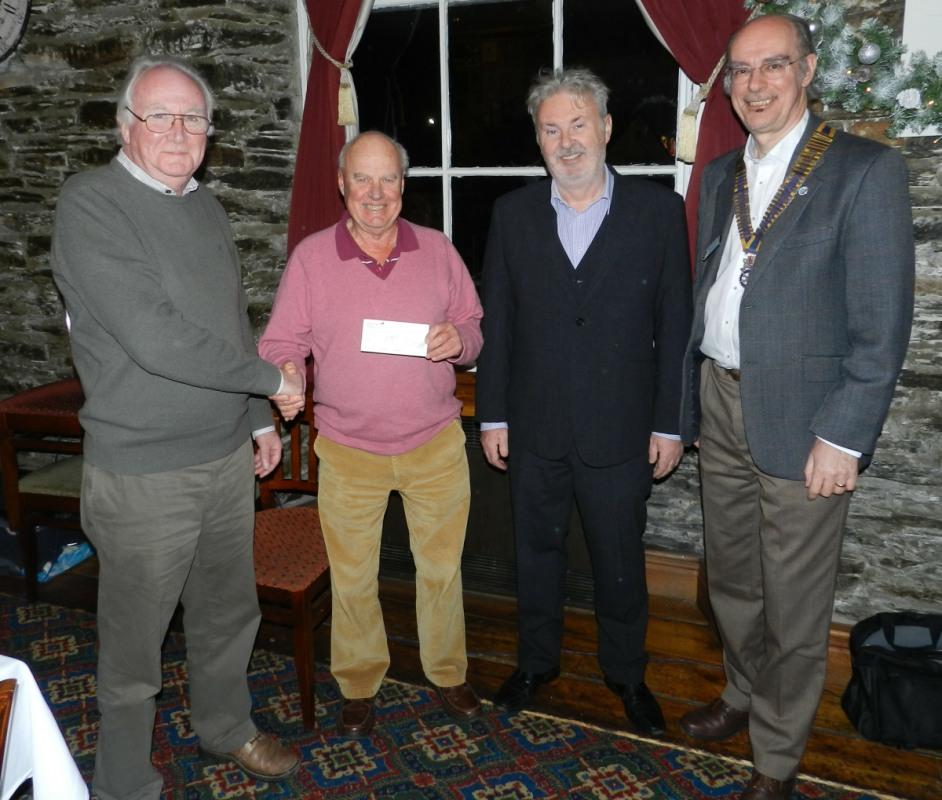 CORNWALL CANCER CARE RECEIVES DONATION FROM WHEELS 2017
"Sunrise, sunset………"so sang Tevye and the cast of Fiddler on The Roof. What has that to do with anything - you may well ask! This writer's mind works in a very peculiar way……..Hmmm! (Editor)
What is important is that The Sunrise Centre is the oncology (cancer) centre covering the whole of Cornwall. It is based at the Royal Cornwall Hospital in Truro and opened in 2002. This writer has just been watching BBC News and the Sunrise Centre has had a huge 'pat on the back' from a patient who, like many in Cornwall, has received just the best possible treatment from the Centre's fantastic staff and incredible equipment.
Facilities include an out-patient unit with eight clinical rooms. There are three modern radiotherapy machines that can give radiotherapy to different depths and that can be accurately shaped using lead leaves (reducing risk of side effects). The Sunrise Centre has its own CT scanner which is used to plan radiotherapy treatments accurately, as well as offices/meeting rooms. The nearby Headland Unit is a chemotherapy suite (where out-patient chemotherapy is given) and where some clinical procedures are performed.
Lowen ward is a specialist oncology/haematology ward, with 19 beds, including seven side rooms. The ward is staffed by trained nurses, and doctors cover the ward at all times. A Consultant oncologist is always on call in case of oncological emergencies. The ward is used to give chemotherapy, or look after patients that cannot travel from home for radiotherapy. Sometimes there are side effects from the cancer itself, or the treatments used, that require patients to be looked after on the ward as well.
So, you can imagine the pleasure that Wadebridge Rotary Club derives from being able to make a significant donation (£1500) to the Sunrise Centre to help keep the service going. In the photo attached to this article you will see Colin Micklewright (Sunrise Appeal), with Peter Marsh (left and one of the two Founding Club members of Wheels), Stuart Hutchison (Wheels Chairman) and Kevin Smith (Rotary Club President).
Wadebridge Rotary Club is especially pleased that Peter Marsh could be present for this cheque presentation and are extremely proud to be able to play some small part in helping the Sunrise Centre with its exceptional work. If you would like to know more about Wheels, which in 2018 falls on Sunday 15 July, then please follow the link to: wadebridgewheels.co.uk
Right……back to Tevye!
Report by Graham Renwick; Photo by John Pomeroy