Christmas Collection December 2017
Some of our helpers from Ely Community College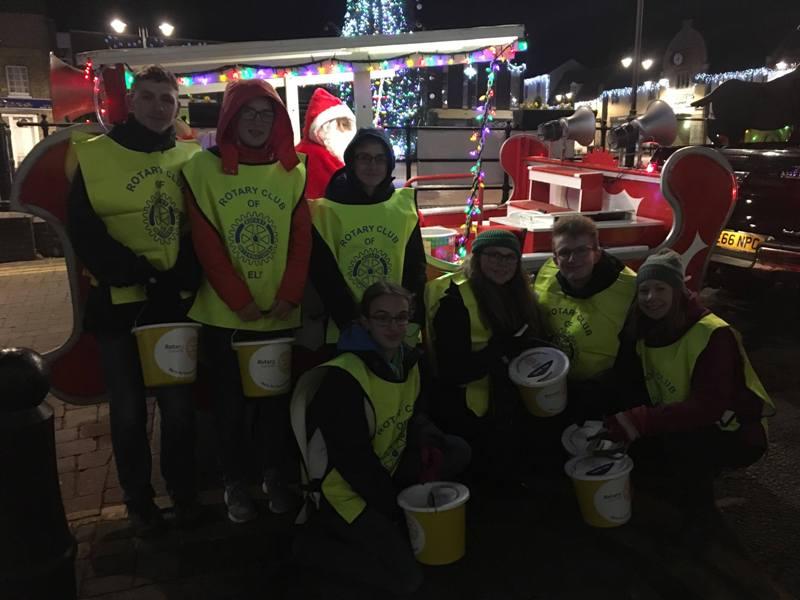 Ely Rotary club would like to thank you for your support of our Xmas Charity collections. The collections round the streets of Ely raised £5,808 and in the High St on the two Saturdays we raised £1,540 making a grand total of £7,348 and we are extremely grateful to all residents and visitors to Ely for their great generosity. This will enable us to support and donate to local charities, disaster areas and other good causes.

The organisers would also like to express their sincere thanks to 1st Call (hire & sales) The Dock Ely, Common Farm Liveries Witchford, James Menswear High St Ely, and the Co-op for their support and assistance.

Joining the two Ely Rotary Clubs were members of the Inner Wheel club of Ely, the local charity Pos+Ability, the Ely Rowing Club, members and leaders of the Cambridgeshire Police Cadets, students and staff from Ely College, Tesco community staff and other volunteers to whom we are also most grateful.