ROTARY CLUB OF BUXTON 50:50 SWIMATHON SAT 10 MARCH, BUXTON POOL
Sat 10th March 2018 at 15.30 - 18.00
Swim for SAND DAMS! You keep 50% of your sponsorship for your own cause. Team Entry Forms & Parent Consent Forms must be with David Hopkins by WEDNESDAY 5th March; 32 Macclesfield Old Rd, Buxton, SK17 6TY, T: 01298 23359 , e: djvet@aol.com

Swimathon Forms for Download
Team Entry Form Sponsorship Form Parent Consent Form (for under-18s on 10 March 2018)
Can you help by downloading and displaying our Swimathon 2018 Poster?
Team Entry Forms & Parent Consent Forms need to be with David Hopkins, 32 Macclesfield Old Rd, Buxton, SK17 6TY, T: 01298 23359, e: djvet@aol.com by WEDNESDAY 5th March.
No Access To a Printer?
You can also call in to Buxton Podiatry Practice, 1A The Savoy, Hall Bank, Buxton, SK17 6EW (t: 01298 23715) for forms. Best to telephone beforehand to check opening times.

Rotary District 1220 SAND DAMS Project
Your sponsorship is shared equally between your cause and Rotary District 1220's SAND DAMS project to capture monsoon rains in south-east Kenya and provide clean water.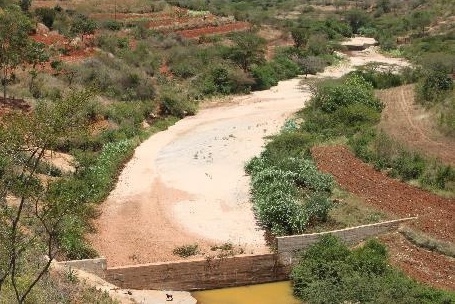 We intend to work with "Excellent Development" a UK Charity and their partner in Kenya, "Africa Sand Dam Foundation" to fund the construction of a number of Sand Dams (current aim is five dams). Learn more about Sand Dams.