Rotary Tree Challenge
Buxton Rotarians plant trees before Earth Day (22 April)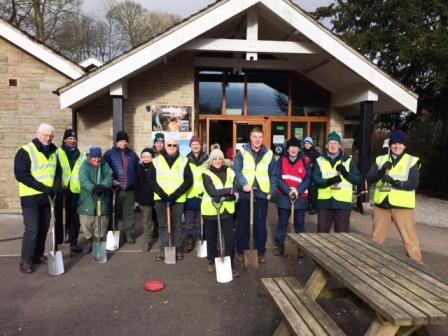 Rotary International President, Ian Riseley, has challenged every Rotary member to plant at least one tree each and change the environment for the better by Earth Day on 22nd April 2018.
Buxton Rotarians rose to the challenge on 26 February 2018. Helped by Buxton Civic Association volunteers, Buxton Rotarians planted over 200 trees.in Grinlow Wood.

The Club had donated £100 for provision of trees.