Buxton Film Help Eradicate Polio with 'Breathe'
Buxton Film donated proceeds of 'Breathe' for End Polio Now. Their £215 donation included £100 licence fee waived by film distributor STX on hearing what Buxton Film proposed. Filmgoers donated £80 on the night and one sent in £50 later!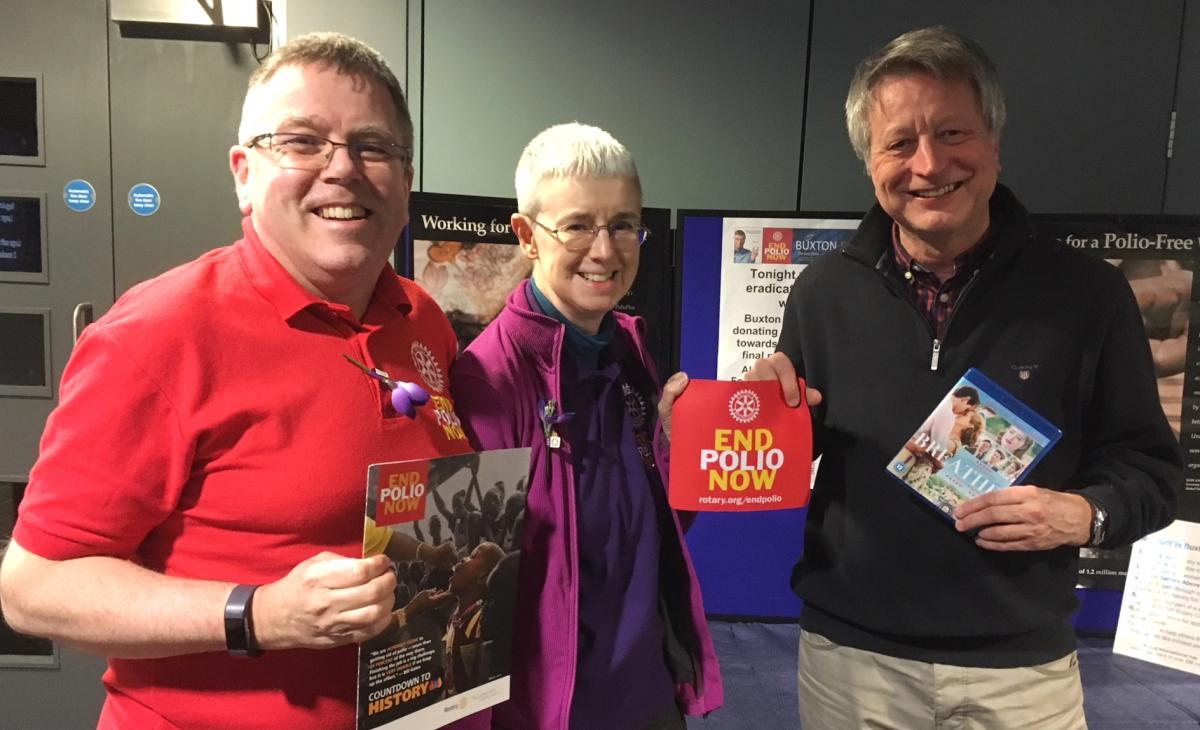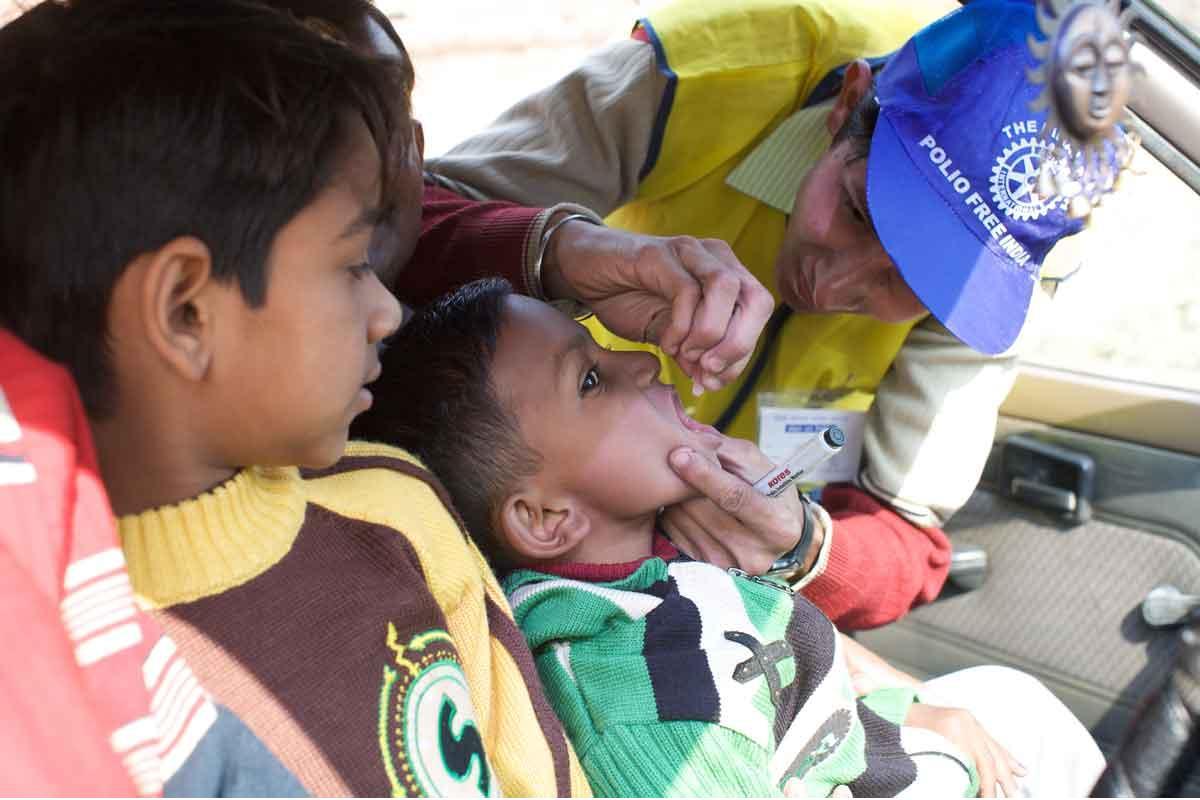 Buxton Film, our local non-profit community cinema run by volunteers, donated £215 - the net proceeds from their showing of Breathe - to the Rotary Club of Buxton to help Rotary International's goal of eradicating polio. This included the £100 licence fee that their film distributors, STX, had generously waived.
At the 19 March showing, Buxton Rotarians thanked Buxton Film for their generosity and gave information about polio and Rotary International's involvement to filmgoers; they generously donated an additional £80 (£100 with gift aid). Buxton Film Team member, Jim Marriott, commented afterwards, "This is what community cinema is all about! There was quite a buzz in the foyer …". On the main photo, Jim is on the right with Buxton Rotarians, Kim & Ian Priestley, who are part of The Rotary Foundation team of volunteers (Rotary's own charity that funds humanitarian programmes). Later, the Club received a cheque for £50 from a filmgoer, making the total £365 - which means £1,095 for End Polio Now because the Bill & Melinda Gates Foundation wil add double (£730)!
Breathe depicts the true story of how Robin Cavendish, who was born in Middleton, Derbyshire (and played by Andrew Garfield) and his young wife Diana (Claire Foy) deal with Robin aged 28, becoming paralysed in 1959 by polio from the neck down.

In 1958, the film's initial setting, polio was crippling and killing thousands daily around the world. In England alone, ~2,000 cases occurred and 154 people died. Some readers may remember receiving the polio vaccine on sugar lumps? That caused UK cases to fall dramatically, but vaccination was not global. Rotary's stand against polio started in 1979 with vaccination of all six million children in the Philippines. In 1985 Rotary's 'PolioPlus' programme raised $247 million for more vaccination programmes. In 1988, Rotary partnered with the World Health Organisation, the US Centers for Disease Prevention and UNICEF to form 'The Global Polio Eradication Initiative', which pledged to eradicate polio forever; at that time, polio was paralysing 1,000 children daily.
Today, with over 2.5 billion children vaccinated at a cost of over $15 billion, and with world governments and the Bill & Melinda Gates Foundation also as partners, world polio cases have dropped by over 99.9% to a handful. Eradication is in sight. As the Bill & Melinda Gates Foundation will double what Rotary raises by 2020, up to $300 million, Rotary's $50 million/year target can become $450 million with the public's help, just as the £365 from Breathe became £1,095. If you wish to know more about polio eradication , click End Polio Now. Also, why not subscribe to Buxton Film's mailing list for future film announcements; visit www.buxtonfilm.org.uk.