Jersey Overseas Aid Project in Danda-Kharka, Nepal
The Danda-Kharka school in Nepal was rebuilt after the 2015 earthquake with help from the Rotary Club of Jersey and Jersey Overseas Aid.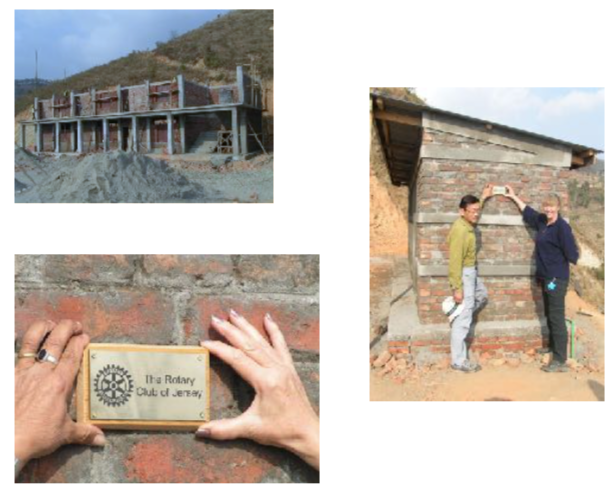 In 2015, a devastating earthquake hit Nepal with terrible consequences. Many thousands of people were killed, left homeless or injured. It was ironic that a recent Jersey Overseas Aid projects had installed a water supply to the houses in Danda-Kharka village. The village had a small school and this was totally destroyed. In February the JOA decided to return to the village and assist in the redevelopment of the school and infrastructure. The Rotary Club of Jersey was approached to see whether we could give them any financial assistance. Any moneys raised would be matched £ for £ by the JOA.
The Club decided to assist by donating 50% of the cost of a Toilet block and the JOA provided with the project. Members of the JOA team visited the village in February 2018 and were pleased to see that progress had been made since they started construction last year. The attached photographs show the school, The toilet block that we sponsored and the eventual location of our plaque. I am informed that the roof has now been installed on the school since the photographs were taken.
It is very pleasing to know that this small village will benefit from the efforts of the people of Jersey and that we have assisted in a small way.