Town Council Clerk cheque award and Teignbridge Council Economics
Donation to Newton Place project and presentation from Neil Blaney, Economy Manager at Teignbridge District Council
Club meeting - 13/03/18
Phil Rowe, Newton Abbot Town Council Clerk, came along as a guest and was presented with a cheque for £1,000 for the Newtons Place project.
Newtons Place is planned to be the new home of the Town Museum and a community space. Phil said that it was the Council's number one priority to save the Victorian structure and this, among other donations large and small would help develop the palns and application for Lottery funding.
Centrax have also made a donation of £5,000 so they are now 60 % towards the target of £10,000 on just those 2 donations. If they raise the full sum then lottery money should be forthcoming for the project.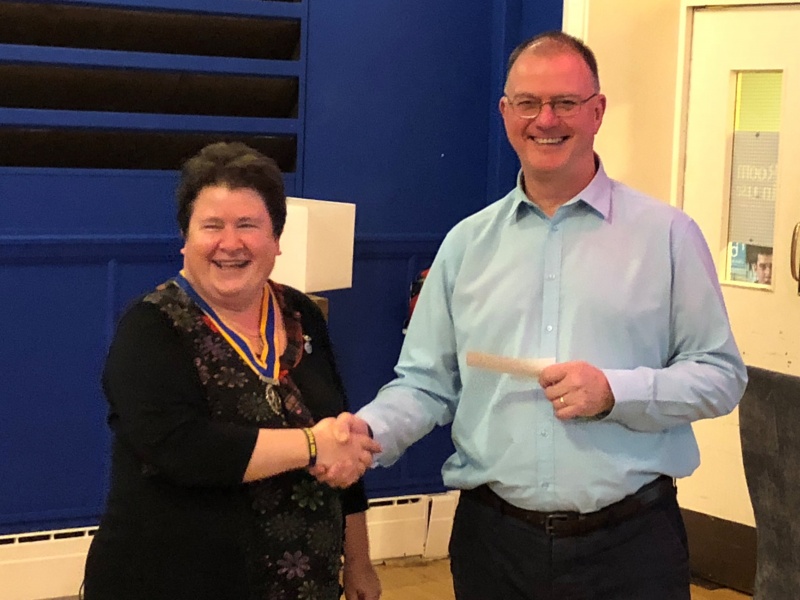 Cheque presentation
More info on the project can be found at: https://newtonsplace.org/box/
---------------------------------------------------
Also as part of the meeting Neil Blaney, gave a superb presentation on what could have been a very dull topic - the Economic Plan for Teignbridge Council - and broke down a number of statistics into multiple choice questions.
It made for a bit of fun and also got the message across about a number of key issues regarding our local economy. The maximum score on the quiz was 16. You will appreciate how challenging it was when I tell you the winner was Ben Sellick-Tague's team with 5!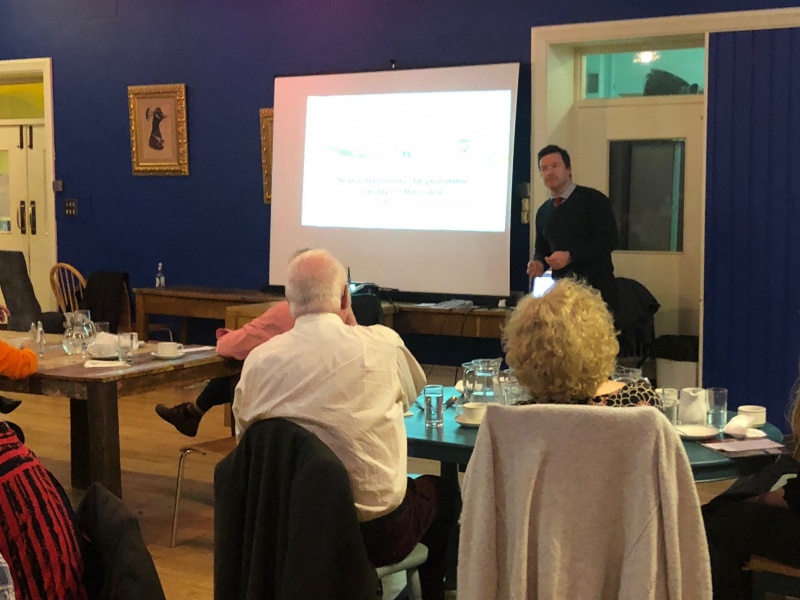 Neil Blaney, Economy Manager at Teignbridge District Council