Visit to Sunny Days Pre-school Lyneham
Thu 29th March 2018 at 11.00 - 12.00
Thursday 29th March - RWB & District Rotary Club visit Sunny Days Children's Nursery located in Calne and Lyneham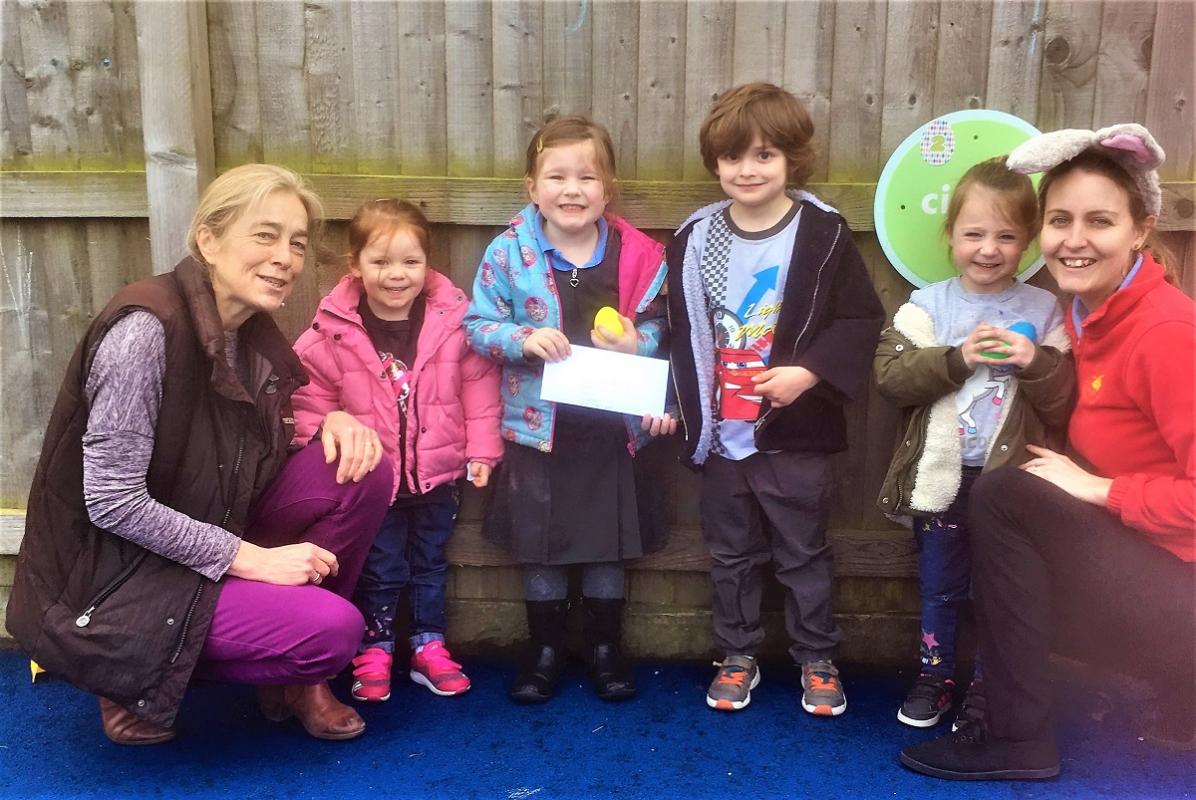 How Egg-citing!
The children at Sunny Days Pre-School Lyneham had their Easter Egg hunt interrupted today by Rotarian Allison Bucknell who brought a surprise donation from the Club's Santa Collection 2017.
Issy, Jessica, Thomas and Freya helped to open the envelope to discover a cheque for £100. Manager Claire is looking forward to discussing what to spend it on with the children and staff.
They were all delighted, said a huge thank you and Allison even had kisses blown to her by one young lady!