Club evening
Wed 21st November 2018 at 20.00 - 22.00
Graham Collins, CEO of Integrated Neurological Services was our speaker this evening.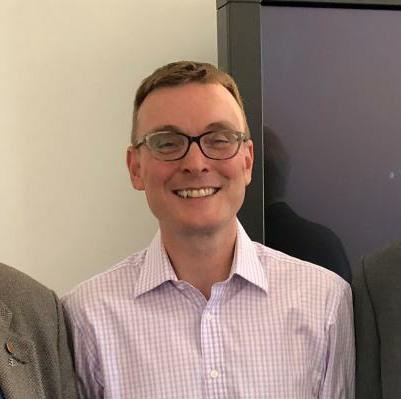 Hello, I am Graham Collins and I joined Integrated Neurological Services (INS) Chief Executive in April 2018. I have worked in the voluntary and community sector for nearly 15 years, predominately in infrastructure supporting national and local voluntary and community organisations, but now I have joined the frontline, putting into practice all that I used to advise other organisations to do – keep focused on the users' needs and ensure that they have sufficient resources to deliver excellent services.

INS
provides support and advise to people in Richmond with a long-term neurological condition such as a stroke, multiple sclerosis or Parkinsons Disease.
INS
offers clients an integrated service that covers both clinical need, e.g. physiotherapy and social support e.g. benefits advice.
INS
provides both 1:1 support and group sessions to build peoples' strength, mobility and confidence to improve both their well-being and resourcefulness in managing their condition.
INS
has been working in Richmond since 1993 when we were founded in Kew and we pride ourselves on providing a holistic, person-centred approach that takes into account a person's full clinical and social needs – we offer a one-stop shop for both their physical health and their social well-being.