Margaret Lobo was our speaker this evening.
Wed 30th January 2019 at 20.00 - 22.00
Chair - Salim Laher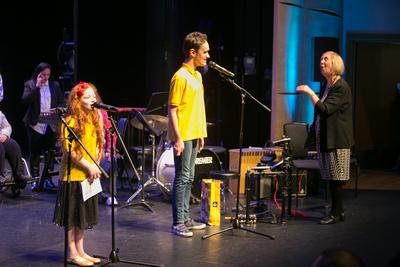 Dr. Margaret Lobo
Dr. Margaret Lobo, FRSA, is the founder of the Otakar Kraus Music Trust (OKMT) in the U.K., The Music Therapy Trust (TMTT) in India and The Music Therapy Trust Nepal (TMTTN). She has worked tirelessly in the field of music therapy for over 30. She built up the work of the Otakar Kraus Music Trust which now provides over 3,000 music therapy sessions annually for over 250 people.

In 2005, Margaret was invited to extend her work to India, where she established The Music Therapy Trust as a registered charity, starting the first Post Graduate Diploma in music therapy training Indian musicians to become qualified music therapists. Over the past 10 years the students have provided clinical music therapy at over 70 NGO's for over five thousand children and adults who are disabled or marginalised, including slum children, those with cancer, gender issues and the elderly who are isolated and with dementia.

Margaret is one of the named mentors for the 'ASHA Foundation, "Inspirational Women from Around the World" She was nominated for the Beacon prize for her philanthropic work. She was awarded a Fellowship from the Royal Society of Arts (FRSA) and received an Honorary Doctorate from Middlesex University for her major contribution to the community in the UK, India and Nepal in the field of Health and Social Sciences.

In November 2017 Margaret and her late husband Walter were both presented with the International Rotary Paul Harris Fellowship Award for service for their work in the UK, India and Nepal.

Margaret suffered a minor stroke in June 2018 but with grit and determination returned to India in September to help set up and promote the current programme. She arranged funding for 4 highly qualified therapist from the UK to support the new programme in India.

Background.
The Rotary Club of Kew Gardens & TMTT jointly raised close to £4000 last year from the Golf Charity Day with 50-50 share of the profits. Our club applied for a Rotary District Grant of £700 to fund TMTT's requirement for purchasing the much needed music Instruments to support their current programme.