Young Rotary
Rotary for the future generations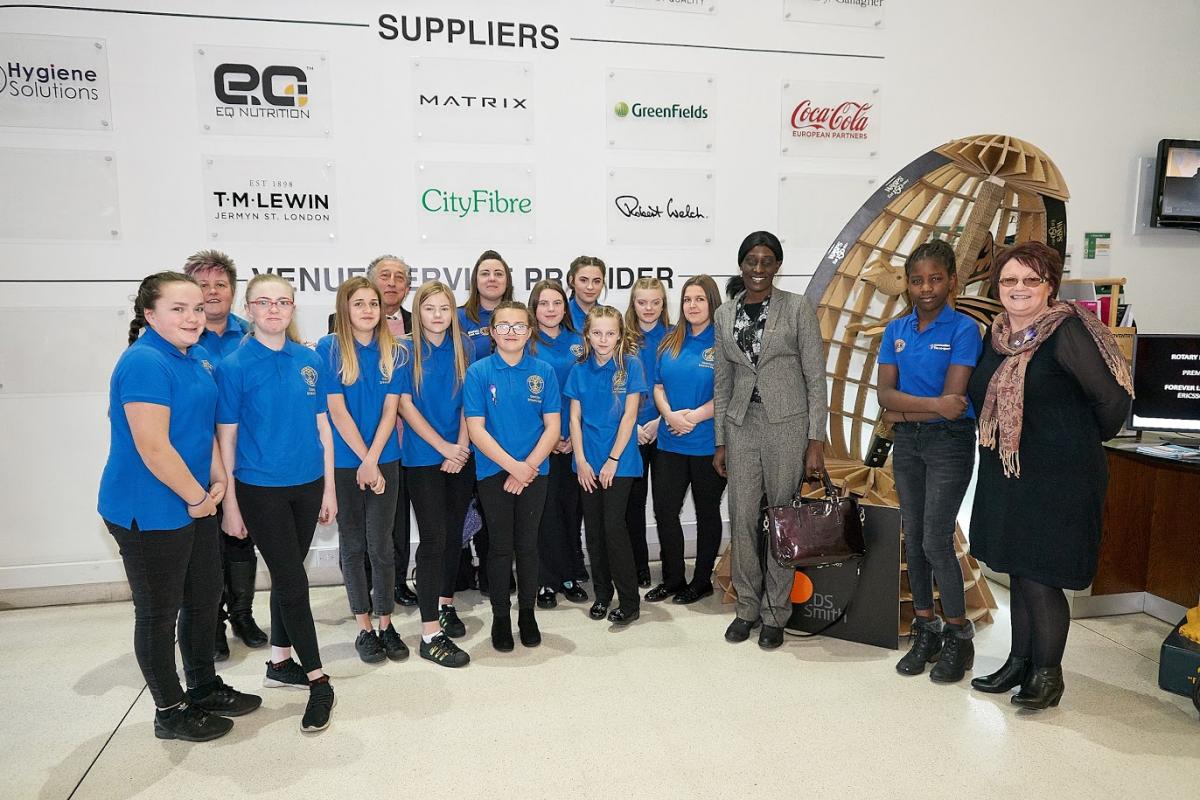 Programmes for young people
The Family of Rotary
Within Rotary we have clubs which cater for a range of age groups beginning with RotaKids for 7-12 year olds, Interact for 12-18 year olds and Rotaract for 18-30 year olds. These clubs, together with our programmes for young people, make up our Rotary Family..
RotaKids
RotaKids is an exciting way for those 12 and under to lead and engage in important, lively activities that will make a positive difference in their school, in their local community and globally. At the same time RotaKids develop the ability and confidence to take up their place in society as responsible, successful, effective citizens both now and in the future.
It is sponsored by a local Rotary Club in or near the town in which the school or group is located. It is chartered through RIBI.
As citizenship is part of the school curriculum this is an opportunity for Rotary to support and expand the work already happening in school. The decisions made always involve the RotaKids. Jobs for fundraising or service projects can be divided up between the class in lesson times
Interact
Take action, build international understanding, and make new friends around the world.
Interact clubs bring together young people ages 11-18 to develop leadership skills while discovering the power of Service Above Self.
What are the benefits?
Connect with leaders in your community and around the world to:
·
Take action to make a difference in your school and community
·
Discover new cultures and promote international understanding
·
Become a leader in your school and community
·
Have fun and make new friends from around the world
R

R Rotary Youth Leadership Awards (RYLA)
This is a leadership development program which focuses on secondary school students, university students, or young professionals. RYLA events in Southern Wales run from Sunday afternoon until Friday evenings during the Summer Holidays, if you are inetrested then make contact with us for more information.
RYLA covers:
• Leadership fundamentals and ethics
• Communication skills
• Problem solving and conflict management
•Community and global citizenship
NeNew Generations Service Exchange
New Generations Service Exchange is a volunteering programme which provides opportunities for young people between 18 and 30 to undertake placements across the world or in their home country lasting anything from three weeks to six months. Placements may give vocational experience or humanitarian service. This is the ideal programme for young people wanting to do something worthwhile for others and beneficial for their own careers before or during their studies or into their professional lives, while developing their personal skills and increasing their understanding of the world.
Rotary Youth Exchange
One of the best youth exchange programmes in the world where participants can broaden their minds and their horizons with or without vocational experience or academic study. Exchanges can vary from a two week camp or tour, to a short term home stay, to a full year living and studying in another country.