Dictionaries For Life
Thu 12th July 2018 at 09.00 - Fri 20th July 2018 - 15.30
In conjunction with the IOM Government and the other Manx Rotary Clubs, Dictionaries were again distributed to all Year 6 Pupils on the Island.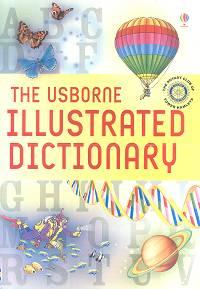 Isle of Man Rotary Clubs Donate Dictionaries to Primary Schools
The month of July saw the distribution of 835 Dictionaries to all 32 of the Primary Schools on the Isle of Man. These Dictionaries were then handed out to every Year 6 pupil to help equip them for their move to Secondary School in September. This initiative began in 2017 following a successful pilot scheme in two Primary Schools. The Dictionaries were funded through the joint efforts of the Isle of Man Government and the four Isle of Man Rotary Clubs.
Douglas Rotary President David Gawne commented:"It is fantastic to be able to do something for young people on the Island which they will use and value for many years to come. We are very grateful to the Isle of Man Government for continuing to provide half of the funding for this wonderful initiative."