Club visit to Pitlochry Festival Theatre
Wed 3rd July 2019 at 14.00 - 16.45
Blonde Bombshells of 1943. A smash-hit performance featuring the big band music of Glenn Miller, Fats Wallah and many more. A large block of seats has been reserved at the front of the Circle for this fun outing.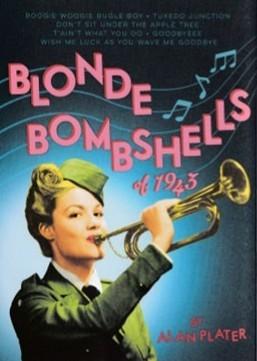 "A soldier, a schoolgirl and a nun.
If they went into a pub, it could turn into a joke!"
BLONDE BOMBSHELLS OF 1943
By Alan Plater
___________________________________________________________________________________
Band leader Betty is in trouble. Her glamorous band has finally landed a big-time BBC performance on the wireless, but various illicit liaisons with the Yanks have depleted their ranks.
In double-quick time, remaining bandmates recruit new talent. Enter a draft-dodging drummer who is unafraid to don a frock, a nun who plays a mean ukulele, an innocent schoolgirl clarinettist and a rather snooty soldier saxophonist.
Will Betty and her assorted crew give the performance of their lives? Based on the BAFTA-winning TV film starring Judi Dench, this show is guaranteed to raise your spirits with stunning, live vocal and musical performances of hits by Glenn Miller, the Andrews Sisters, George Formby, Fats Waller and more, with all the glitz and sparkle of a gone but not forgotten era.
Come and enjoy the nostalgia!