Vineyard Community Centre
Most years we make donations to the Vineyard Centre. This picture was taken at this year (2018) Christmas party. The same day we were very happy to bring a big donation of useful foodstuff and some panto tickets. A very merry Christmas to you all!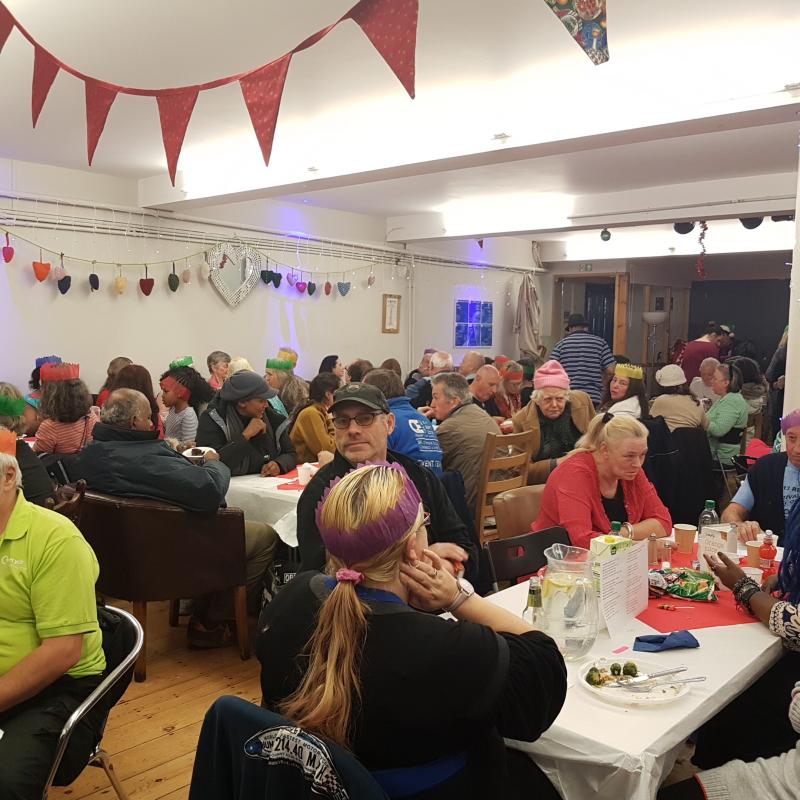 The Vineyard Centre is a highly important Community Centre and project for people in the Richmond borough who are finding life a challenge. From those who are homeless to others who are living through hard times, the Centre is there to offer support, networking and sustenance. Today, our club had got together loads of bagfulls of food including tins of soup, meat and fish, pasta, fruit and custard, sweet treats and all sorts to make up various meals. We also took twenty pantomime tickets for a special treat at the local panto.
We wish everyone who enjoys the Vineyard Centre and all the staff and volunteers a very merry Christmas