Lord Peter Smith speaks at Rotary lunch
The leader of Wigan Council speaks about life after retirement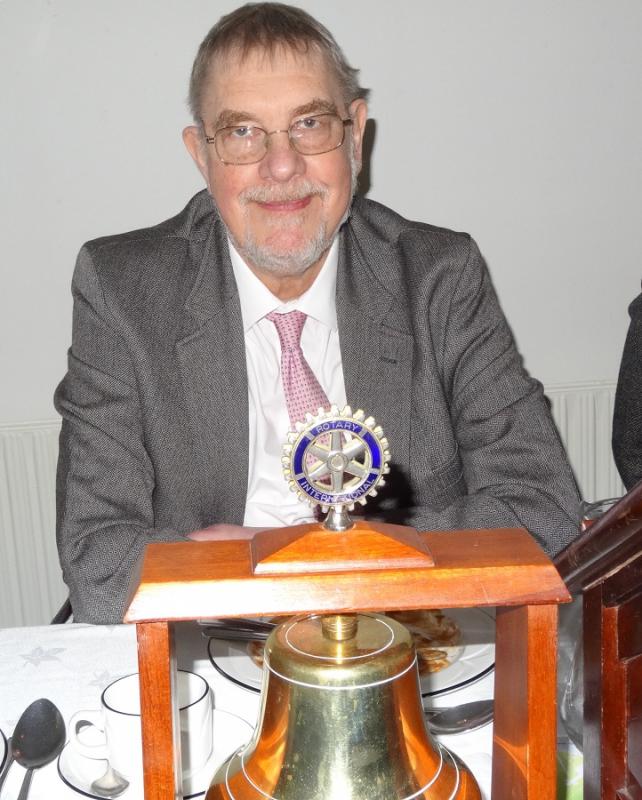 The Club was honoured to host Lord Smith at the end of January. He retired as Leader of Wigan Council in May last year, however, he remains an elected Councillor and, as one of the original People's Peers appointed by the Blair Government, sits in the House of Lords.
Peter came to acquaint members of Wigan Rotary Club about an aspect of his busy 'retirement'- a strategic Planning Group of key professionals in the Manchester Conurbation. The AIM is to apply resources more effectively to improve the health of the population and extend the life expectancy of men and women.
While he could say little at the meeting without offending the political neutrality of Rotary International, Lord Smith believes that the absence of a statesman of Churchillian quality in either the House of Commons or the House of Lords makes the outlook appear gloomy.
In presenting the vote of thanks, David Davies celebrated the culture of challenge and support in our Local Education Authority between 1974 and 2005, which had produced innumerable benefits including the recruitment and retention of good teachers and a unique culture and partnership, between Elected Members and Officers, which had never been fully appreciated by Ofsted.