Call My WINE Bluff
Fri 31st May 2019 at 19.30 - 23.30
Fun packed evening in aid of National Rotary KidsOut Day. Includes a 3 course meal to accompany the wines served and has been specially prepared by the Little Downham Anchor Head Chef, James Miller and the Majestic Wines Specialist.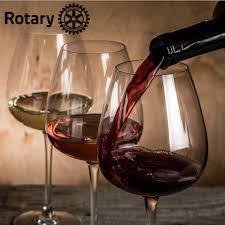 This event is primarily in aid of the National Rotary KidsOut Day.
Every June, the Rotary International in Great Britain and Ireland together with KidsOut take over 25,000 disadvantaged children on a fun day out. The children visit the seaside, theme parks, adventure playgrounds and zoos, giving them all wonderful memories to cherish for a lifetime. Find out more here:
http://www.kidsout.org.uk/what_we_do/national-day-out/
Our fundraising event:
Tickets - £39.50
Book now: Tel 01353 699 333
A welcome drink on arrival will start your evening, giving all Wine Connoisseurs an opportunity to discuss with their team the origin of this introductory wine prior to the starter being served. You will then receive the opinion of three wine buffs telling you what they feel is the origin of the wine and you must choose which is correct, as two will be calling your bluff. Different wines are served with the starter, main course and sweet. The opinions of the three buffs will be given for each wine, trying to persuade you and again you guess who is being truthful. The team table that gets most choices correct wins the prize.